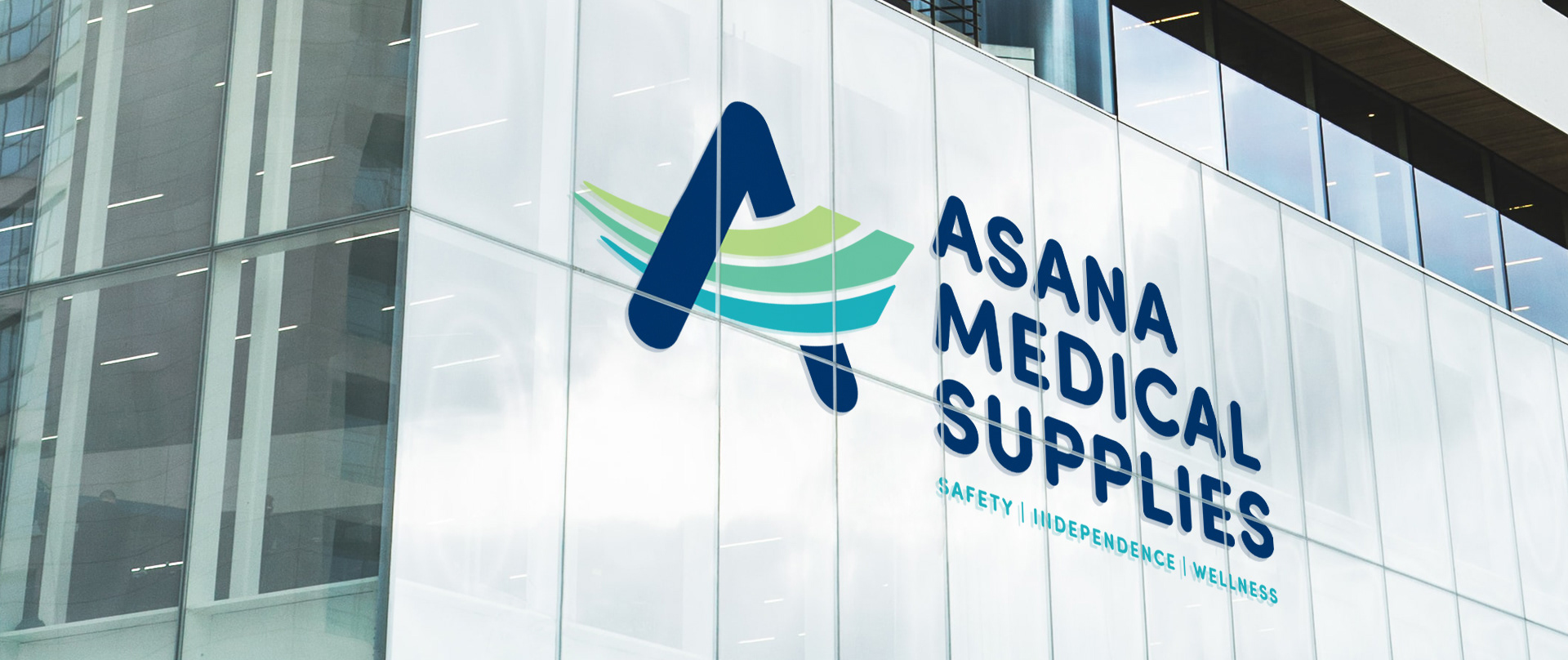 Client
Asana Medical Supplies
Industry
Healthcare
Category
Branding & Identity
Objective
Asana Medical Supplies specializes in providing high-quality medical equipment and supplies to improve patient outcomes, meet clinical objectives, and lower health care costs. It is a newly founded company that appeals to older adults and the younger generation, providing products are for all age groups. The challenge was to create a brand identity that would elevate the brand
and differentiate it from other medical supply companies.
Approach
To attract the diverse client mix and appeal to all age groups, the brand reflects a modern and lively approach. It includes a vibrant color palette helped to differentiate the brand in the saturated marketplace. From the company logo to company statements and collaterals, the visual identity merges medical industry with the modern approach.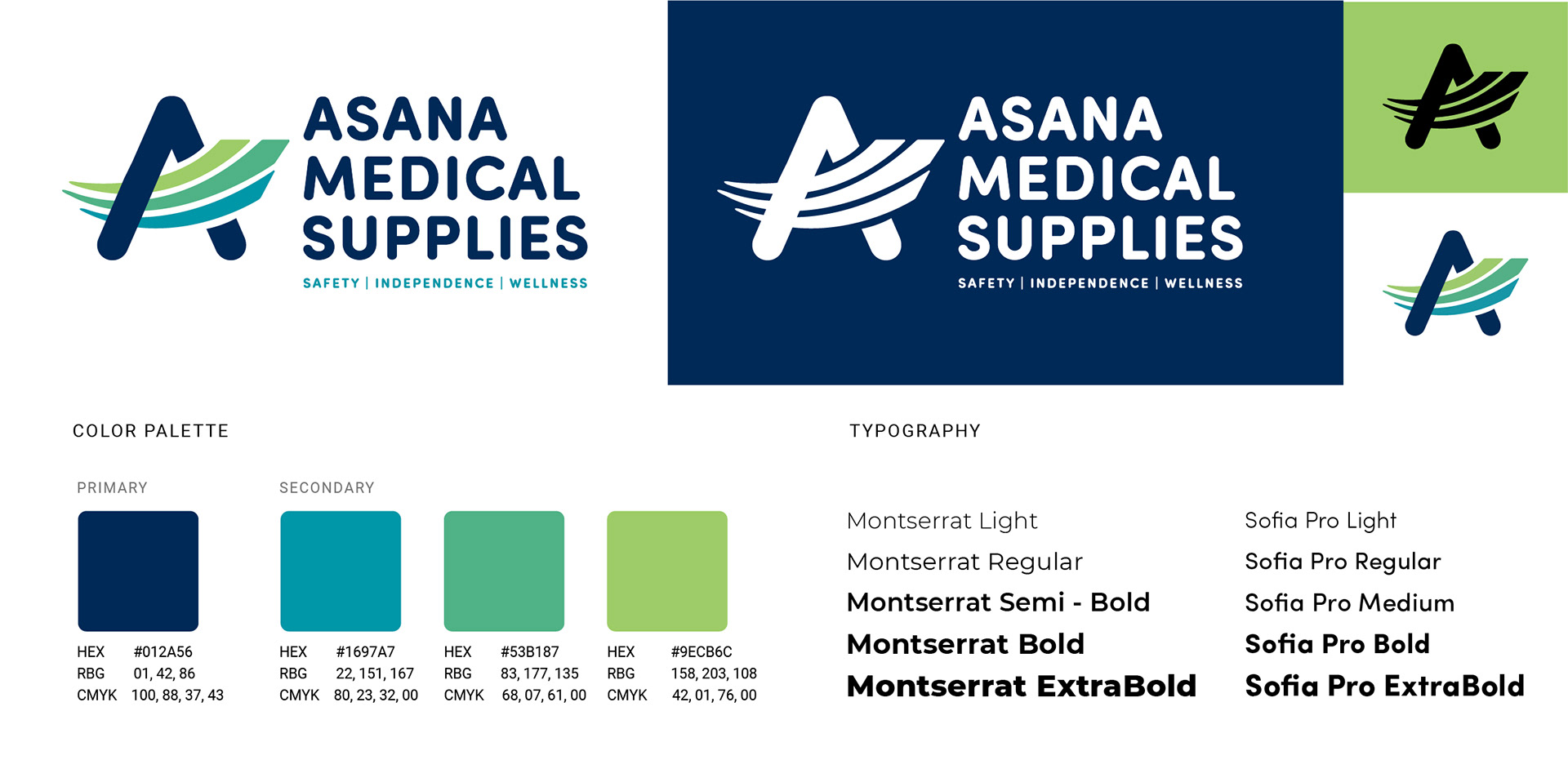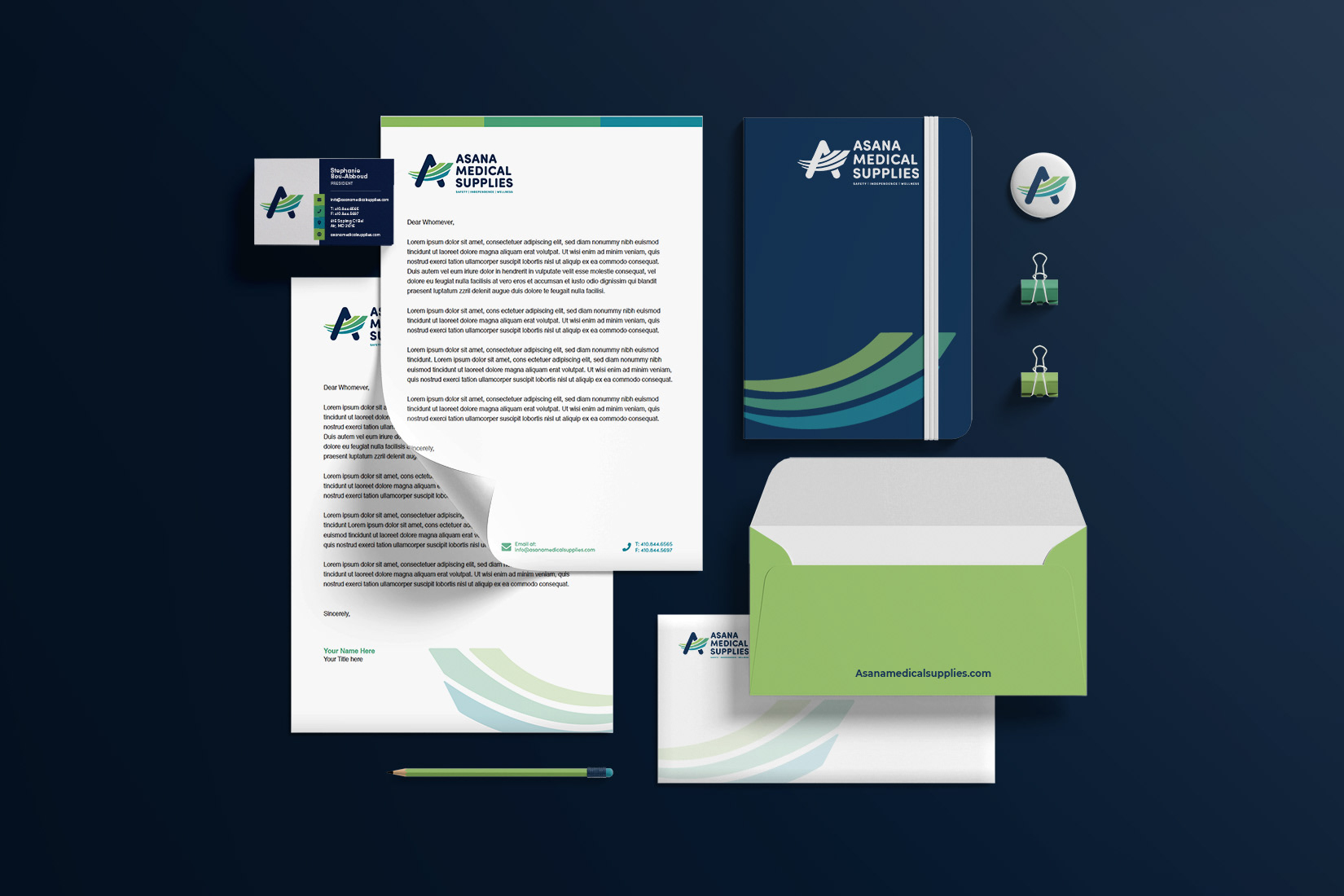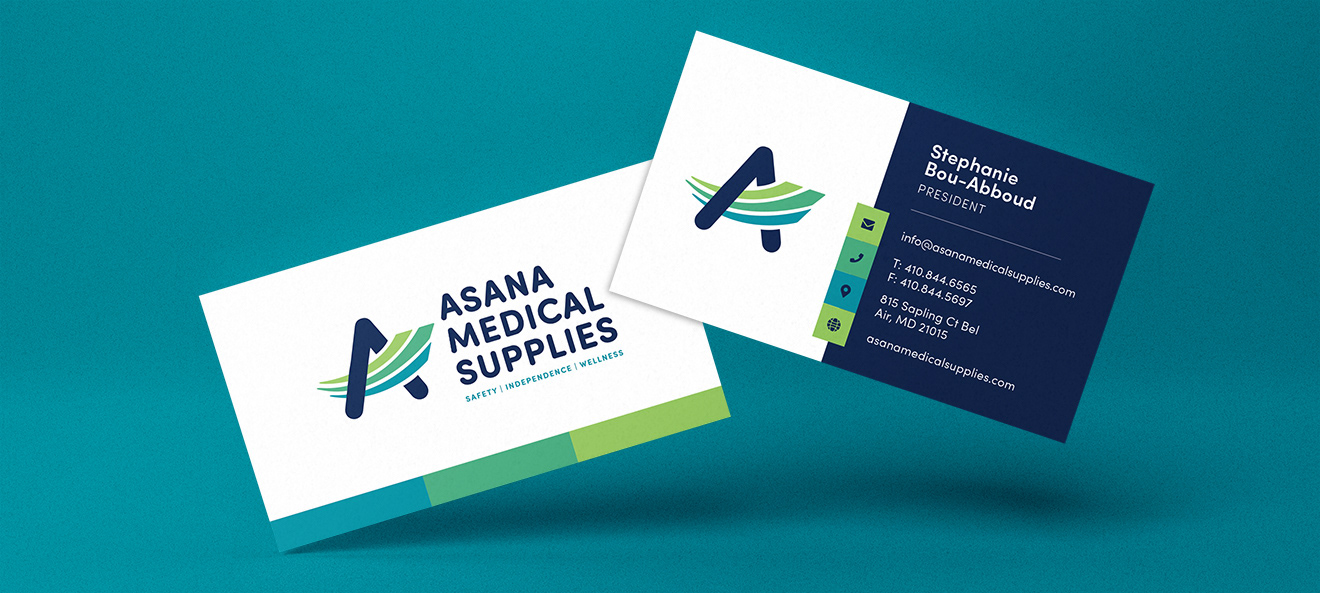 Capabilities and Personal Statement
Asana's one-page capabilities and personal statement communicates its strengths to the public sector marketplace. It provides a high-level overview of the selected products and services. The personal statement reflects the competence of the CEO, Stephanie Bou-Abboud. The design reflects the brand guideline while providing the necessary information quickly.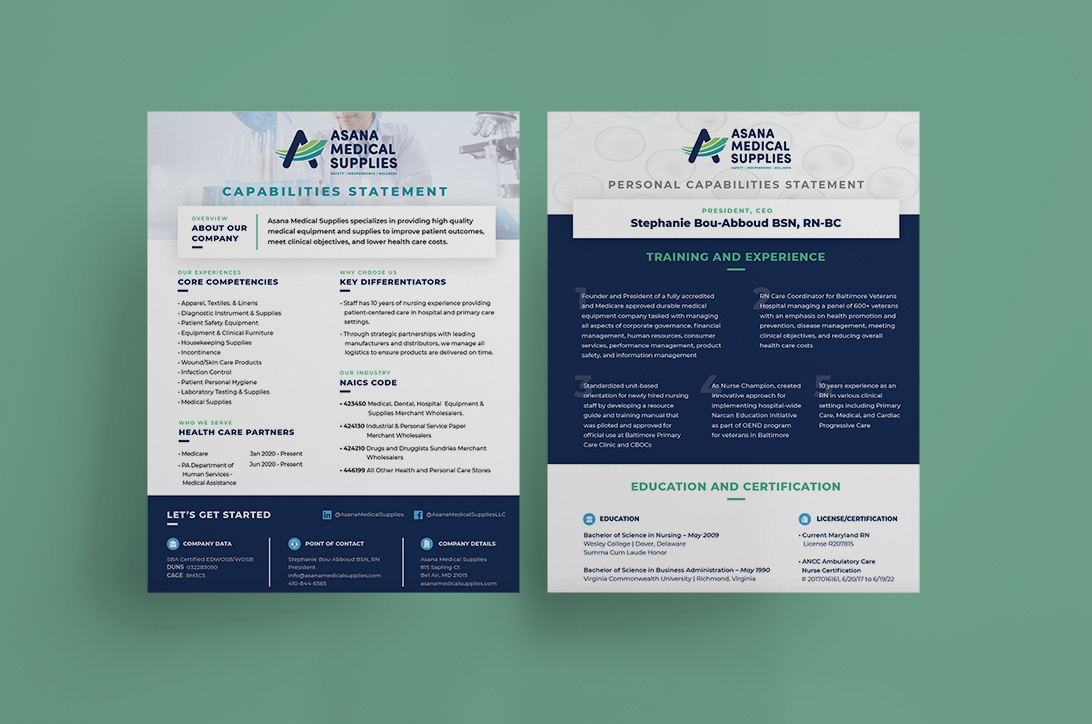 "
Isha is very professional to work with. Her creative ideas exceeded my expectations. The expert guidance she provided was exactly what I needed as a new business owner who needed help with business branding. 
During our consultations, she paid special attention to what was important to me and the kind of image I wanted to portray. Because I was so impressed with her work, I requested her to create an entire business package which included a logo, letterhead, business cards, and Capabilities Statement. Our company receives many compliments on the logo.
— Stephanie Bou-Abboud, CEO of Asana