Interactive Refrigerator Display Screen
The goal was to design a refrigerator control display that would allow the user to access the daily essentials, all at once.
Such as family pictures, weather, music, games, recipes, Netflix etc. Unique features such as, a camera and ice cream maker, distinguish it from the other products and make it a success. Who wouldn't want an automatic soft serve in their fridge or a quick selfie while preparing for a thanksgiving meal? This control display will give the user a full experience of essentials
along with satisfaction.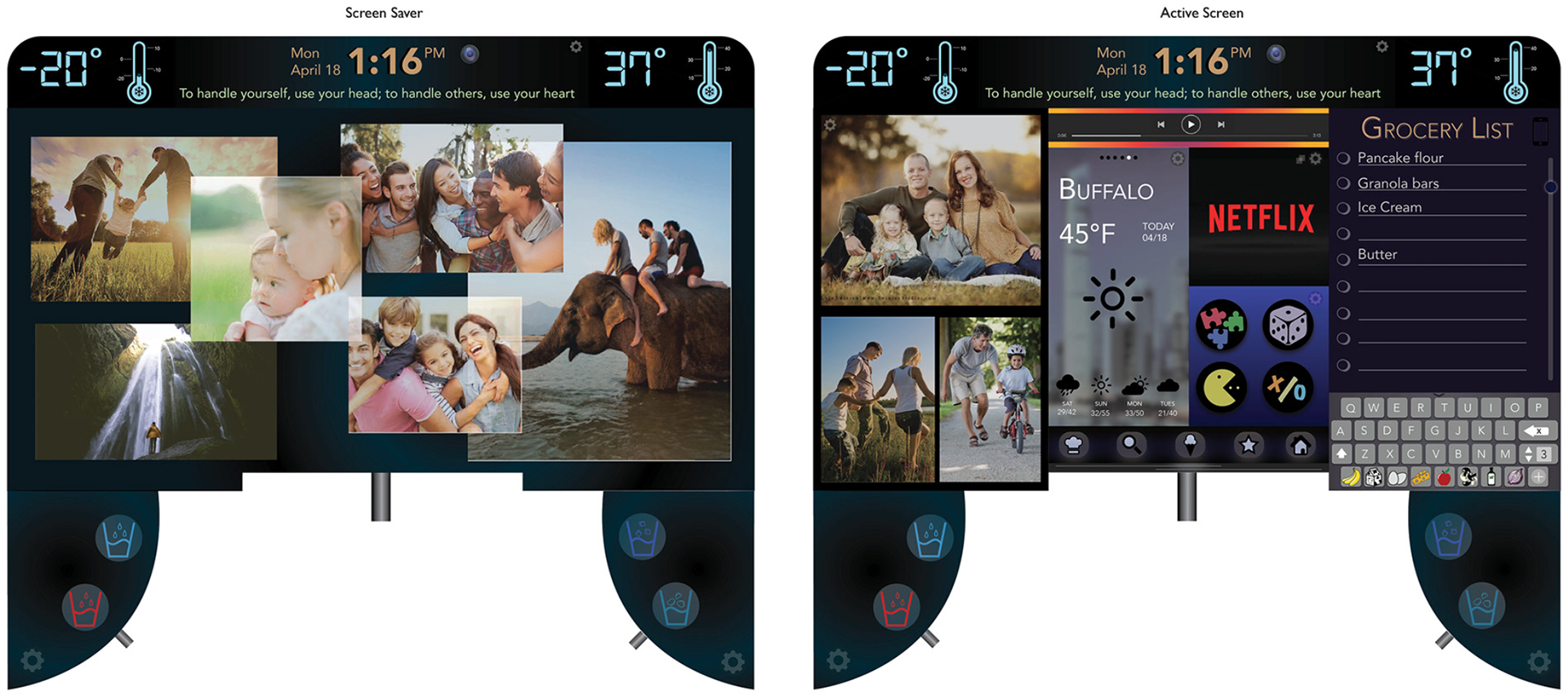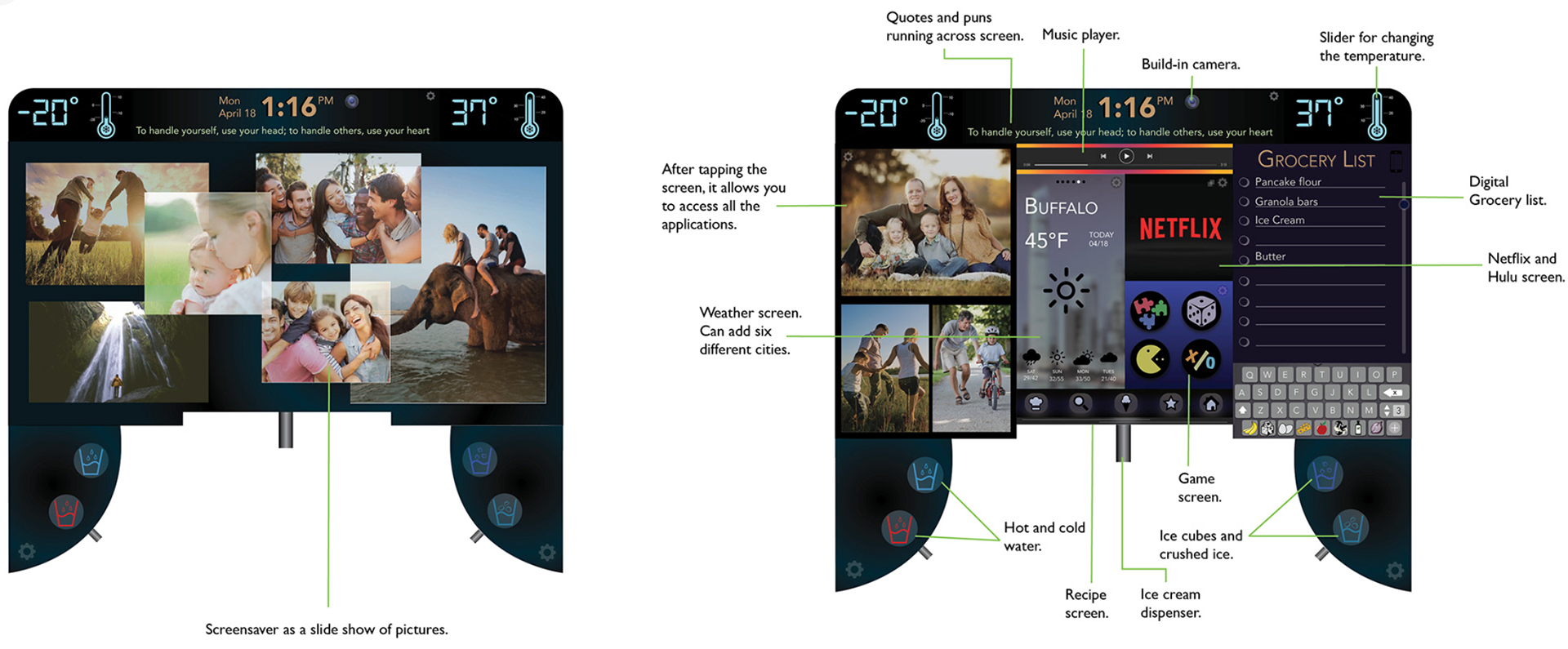 The new display screen is for more interaction and easier user experience. It includes many of the things a user needs at once which is why it is very functional. It includes quotes/puns, weather, music, Netflix, games, recipes, a slide show of pictures,
a grocery list screen and a built-in ice cream dispenser along with water and ice. A unique feature includes the recipe screen monitoring what is inside the fridge and automatically prepping recipes with only those ingredients. Also, the grocery list has
a feature of suggestions of most used products. The user can also tap the phone icon and it will automatically save the snap of the grocery list on the connected device.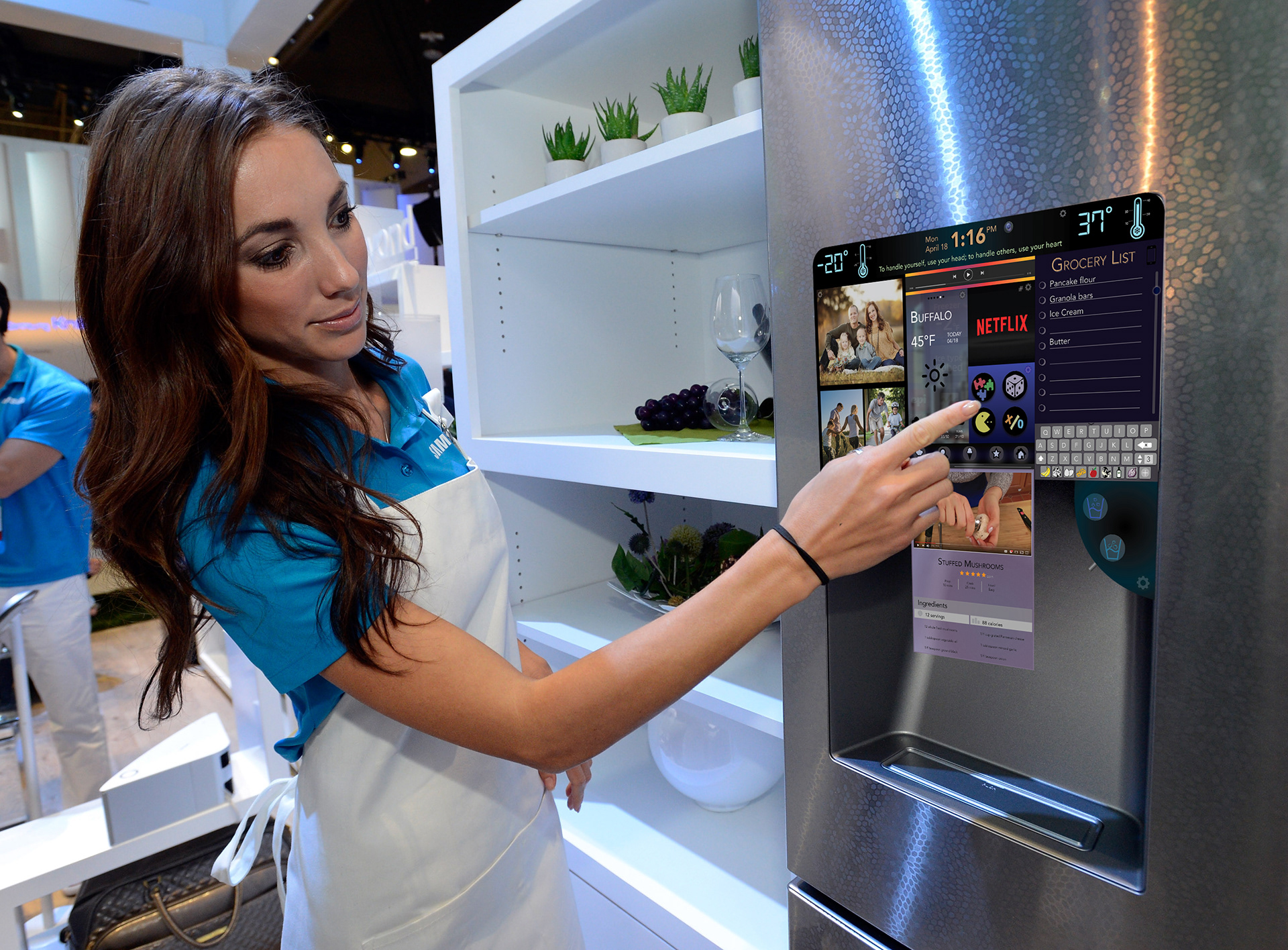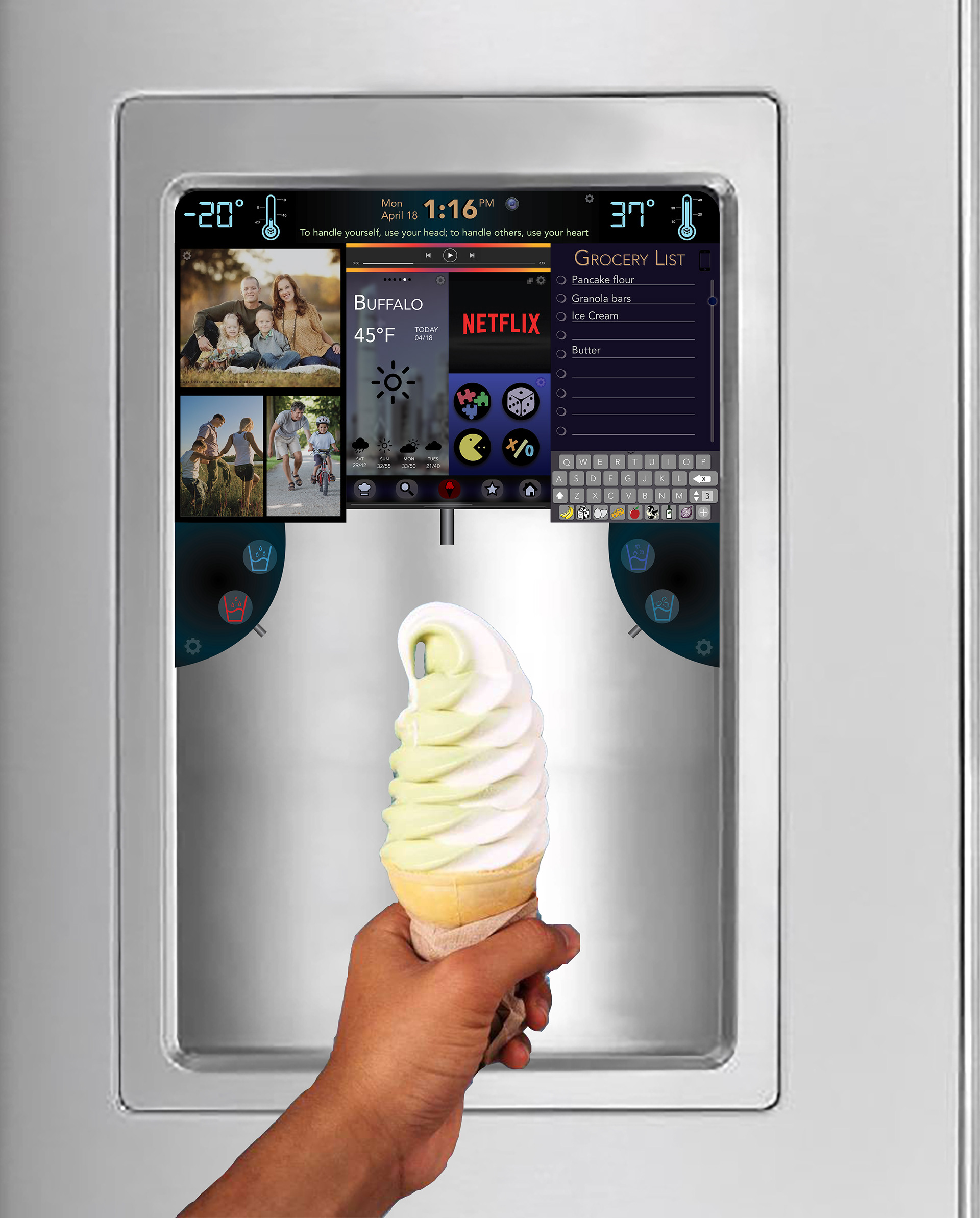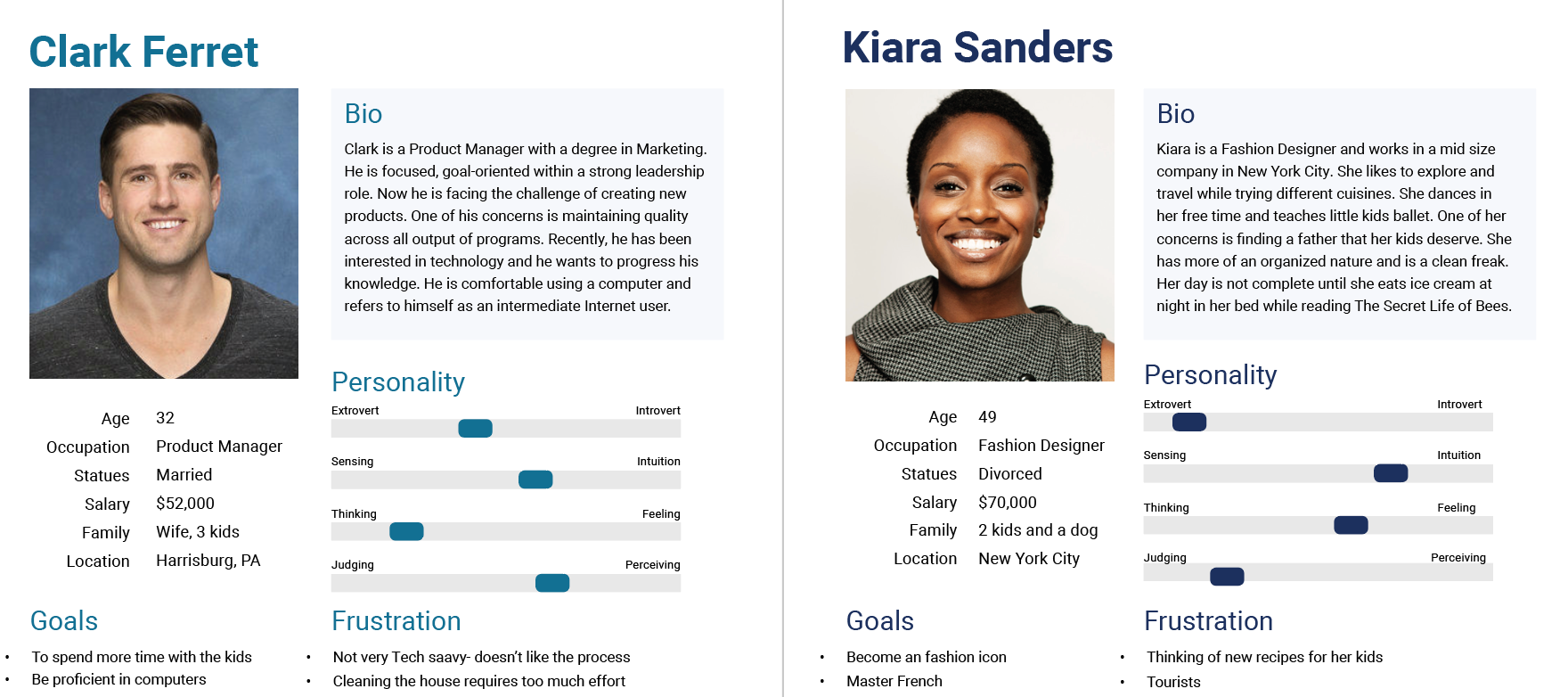 To render desirability and appeal to the product and audience, innovation and efficiency was the most important part. 
Through all the research, I realized the main goal of this product is to give the user everything they need all at once,
especially the built-in camera (to capture memories during special cooking nights like Thanksgiving).