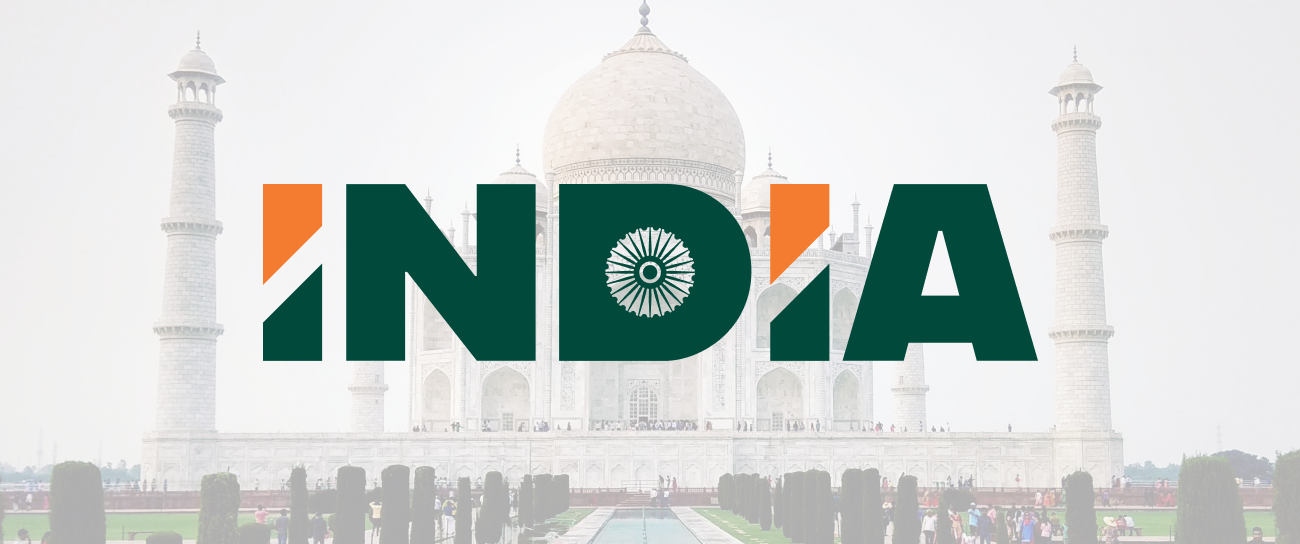 This is where my roots and creativity meet. Being born in India and living there until the age of eight, I was exposed to the diversity of this nation pretty quickly. My college capstone was the perfect opportunity for me to embrace my origin by researching diversity in India, virtually exploring the six regions, and educating others on the uniqueness of India.
India presents endless varieties of cultural patterns, religious societies, foods, and languages. It is one nation, with many varieties. My project consists of three parts: an interactive website where the user can explore each region's uniqueness, six posters showcasing each region's overview, and a set of coasters featuring India's map.
Branding & Visual Identity
The visual identity had to match the nation's identity. Indian Flag is a horizontal tricolor of orange at the top, white in the middle and green at the bottom in equal proportion. In the center of the white band is a navy-blue wheel that represents the chakra. For the logo, I used the tricolor element in the "I's" of India and added the chakra in the "D."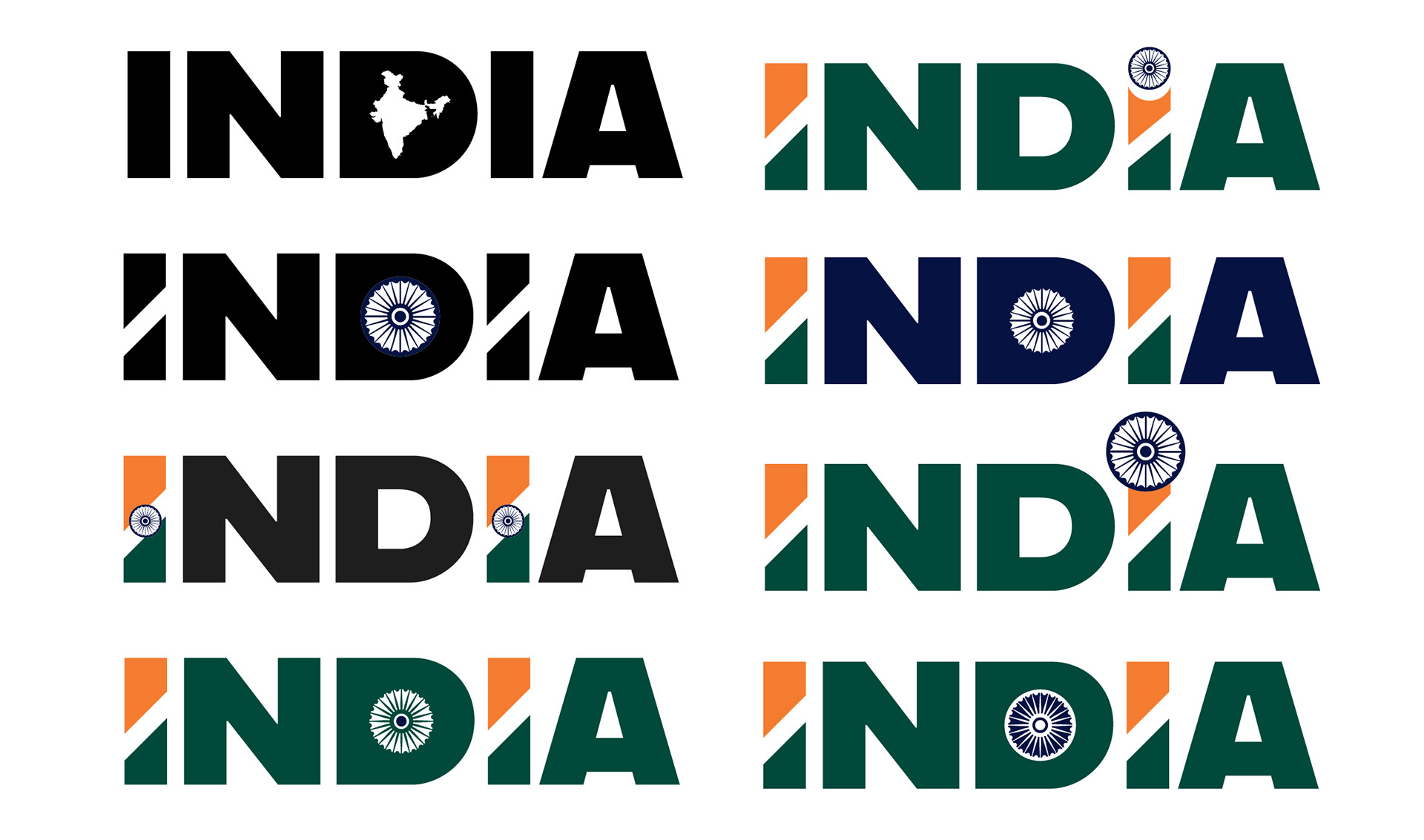 In addition to educating the viewer, the user experience is immersive and inviting. It allows flexibility and gives the user "learn my way" customizability with features such as dark mode and toggle tools.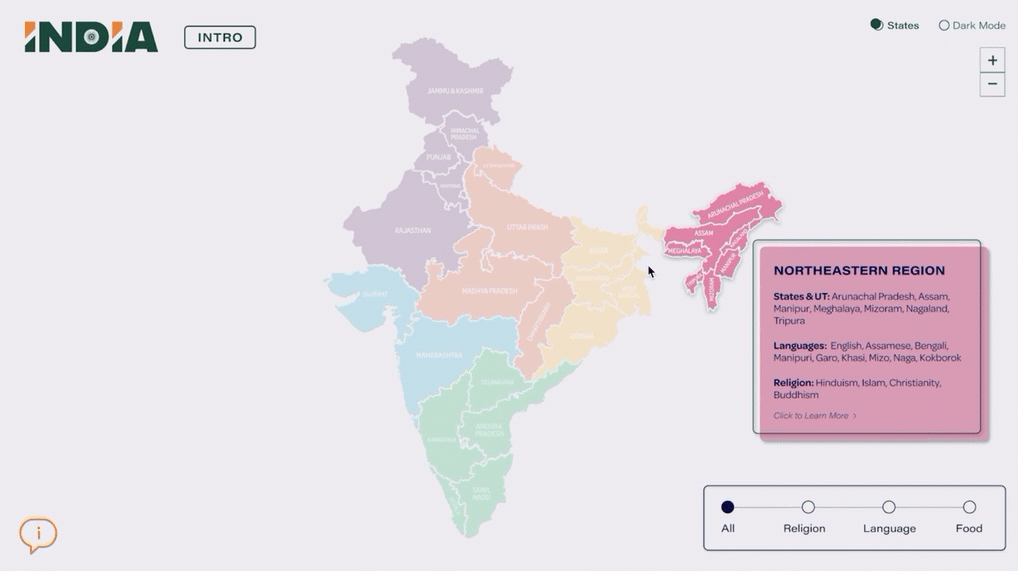 Uniqueness of each region
When exploring each region, you can learn about that region's geography, language, religion, food, and tourist spots.
Compare and contrast
Use the toggle bar to dip deeper into religion, language, and food. You can compare the nation's diversity.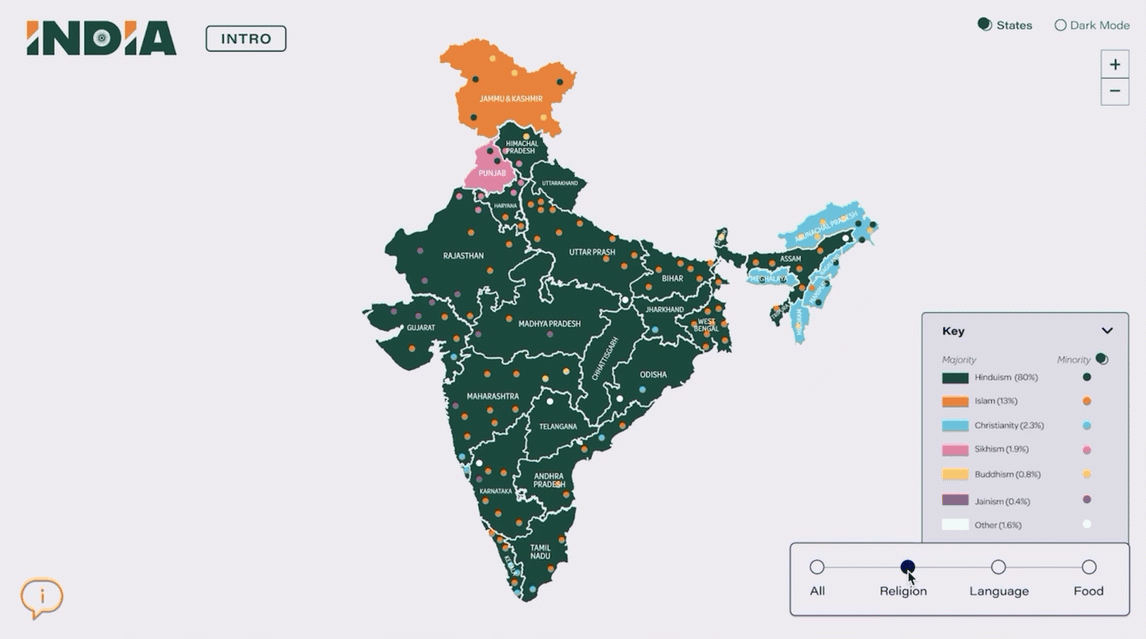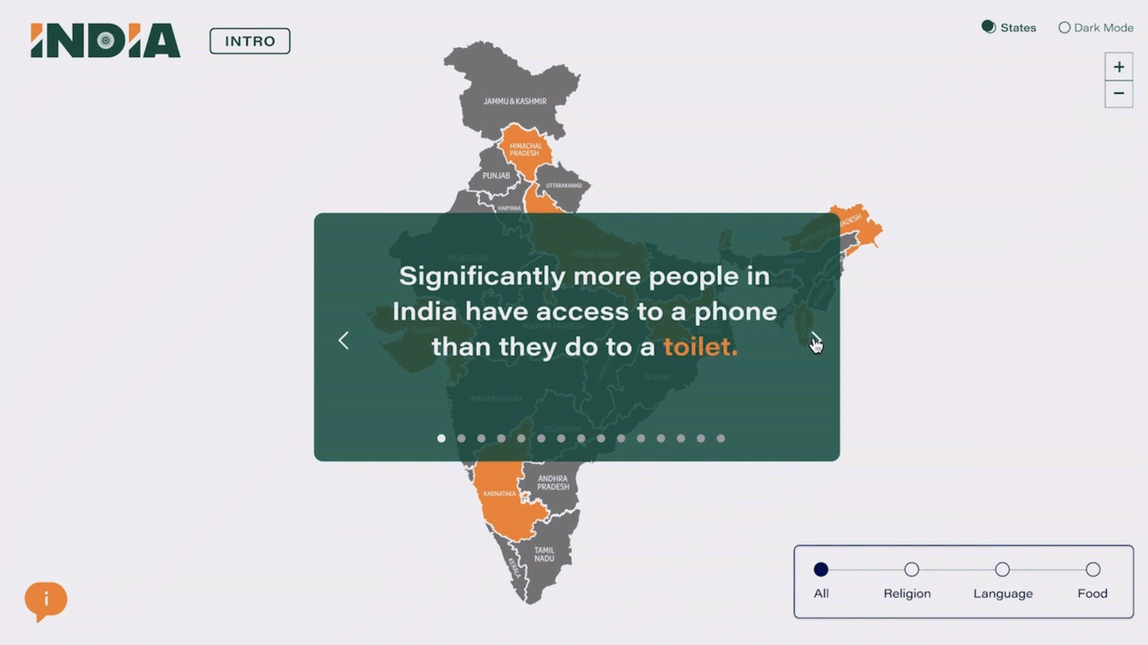 Wow with the facts
Learn interesting facts about what makes India unique. The map in the background will visualize based on each stat.
Six posters representing India's every region's culture, religions, languages, and foods. This is a printable, one-page material that replicates the information from the website in a quick and simple manner.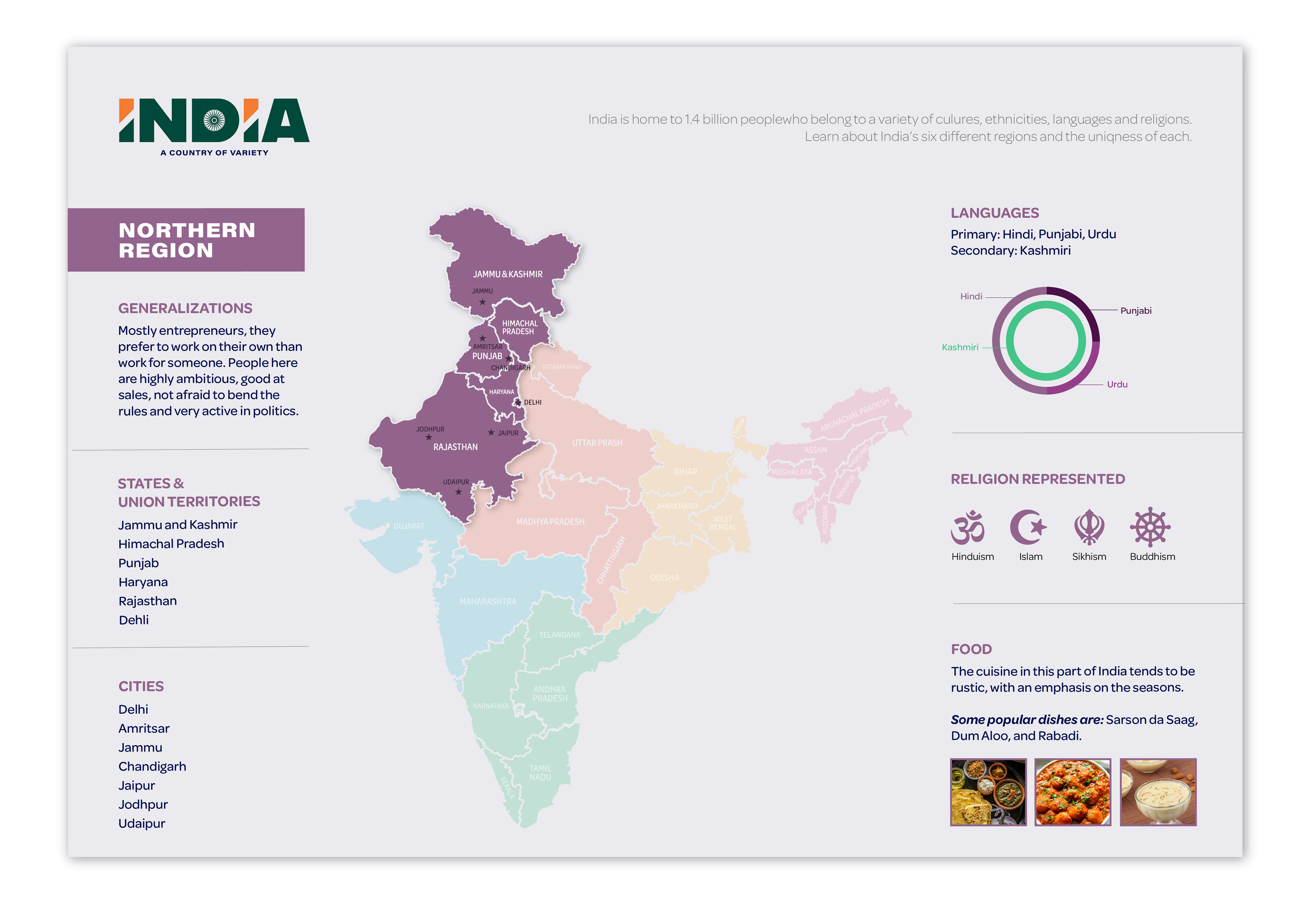 Coasters were also created for daily educational purposes and basic usage.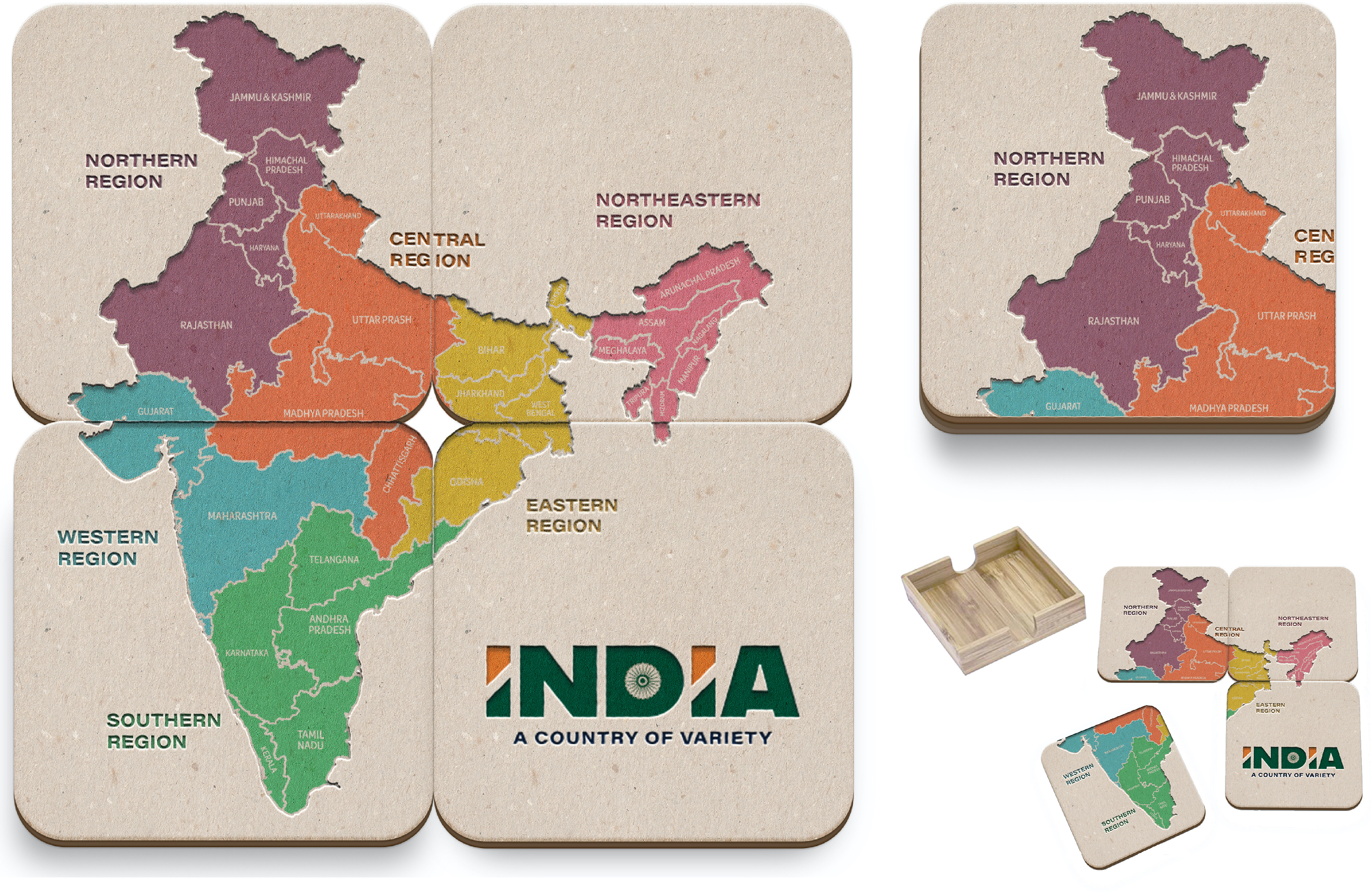 Through various stages of wireframes and color exploration, I begin to analyze and focus on the goal of the website. My key findings: use an attractive color palette to grasp interest and differentiate each region, less is more so narrowing down to specific goals for the website and reduce the level of information at one time.