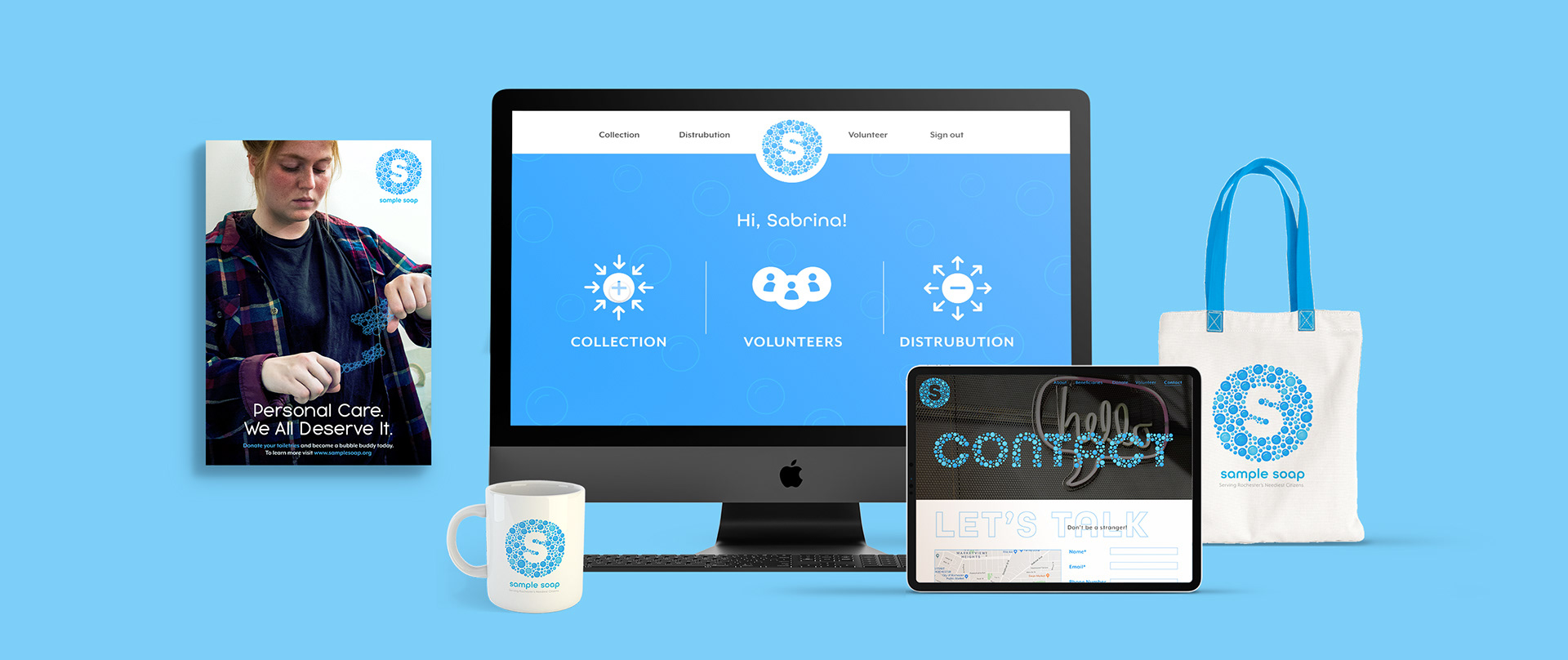 Introducing you my semester long senior project on Sample Soap. It is a non-profit in Rochester, NY that collects unopened toiletries. They serve to help Rochester's neediest citizen, such as the homeless, runaway kids, AIDS survivors etc. Just like food and water, toiletries are essential products for human health, but they cannot be bought with WIC or stamps.

My project is a five part design system that demonstrates my thinking and skills for: rebranding, social media marketing, ad campaign for awareness, collection site expansion and design, and a prototype for an internal tracking software.
Current Brand and Initial Insights
After interviewing the owner and visiting the site, I gained further insight into Sample Soap's structure. Based on my interview, I found their pain points, their current strategies and three main understandings. Their tagline is "with a little bit of fun and no money we do a lot of good and have a lot of fun"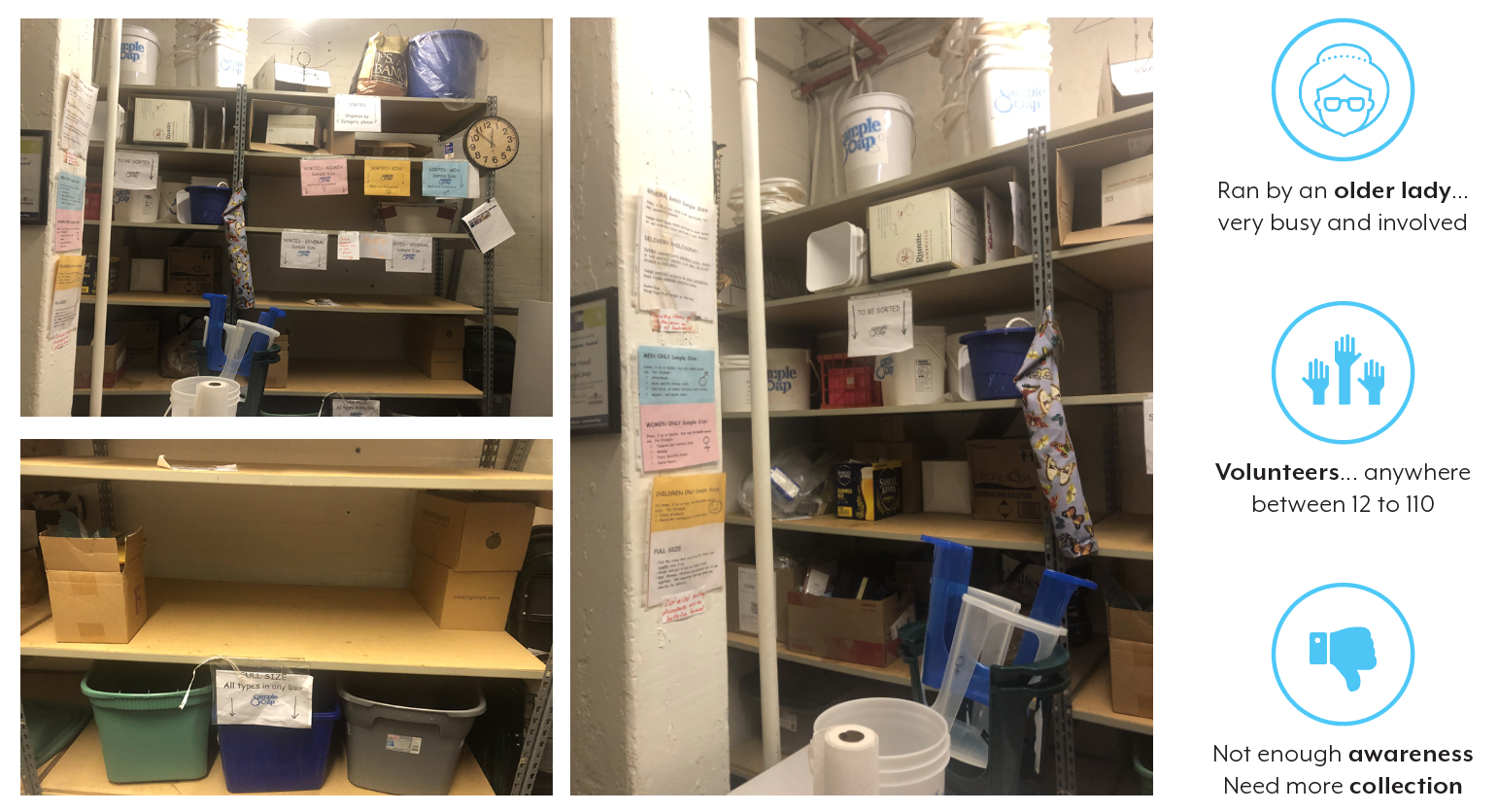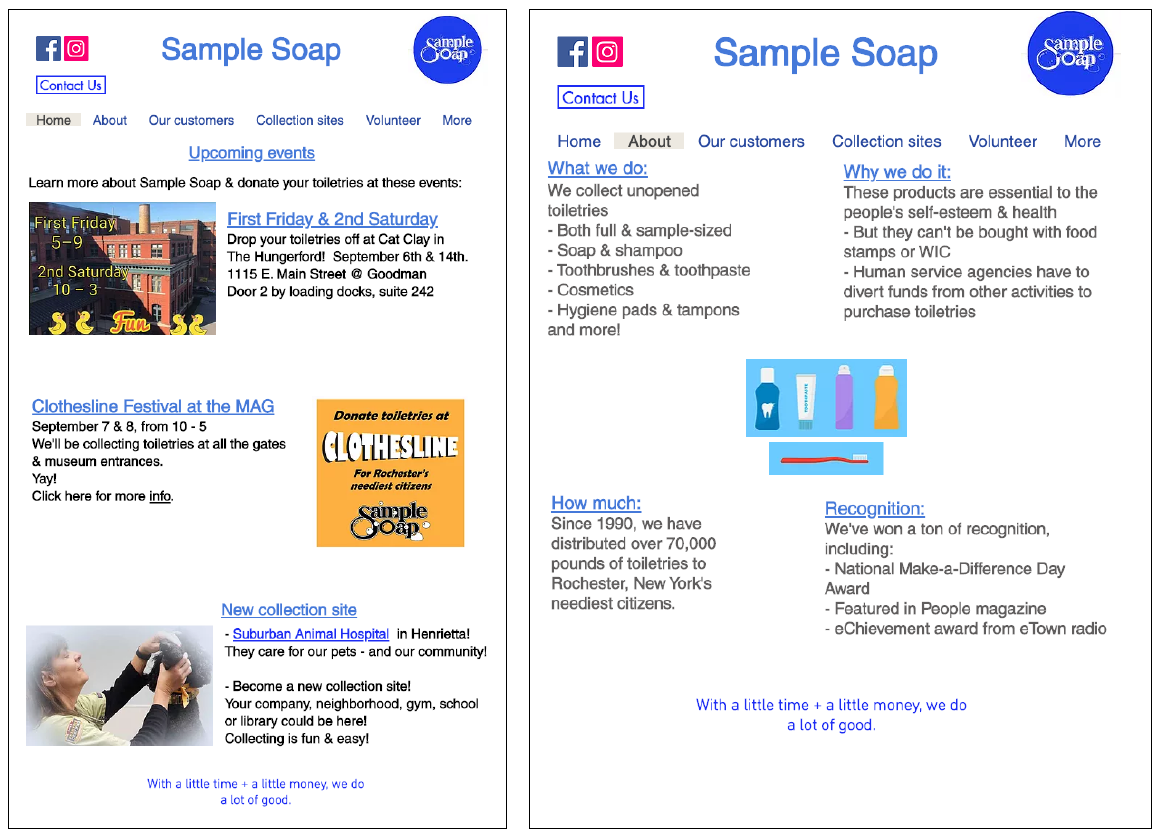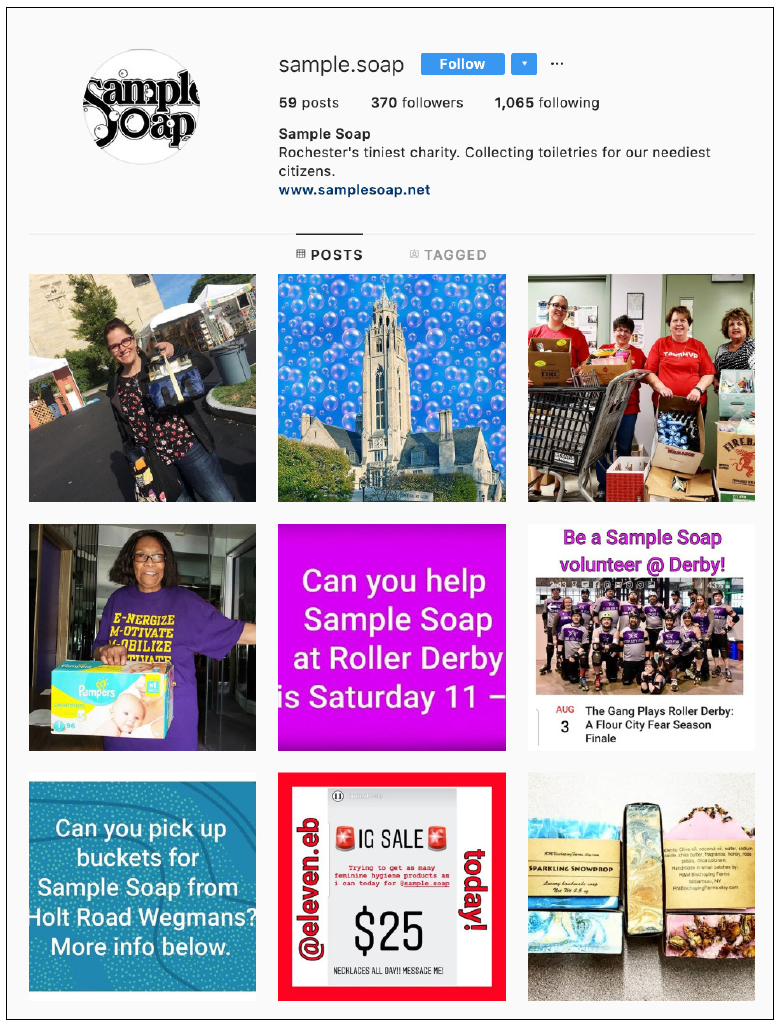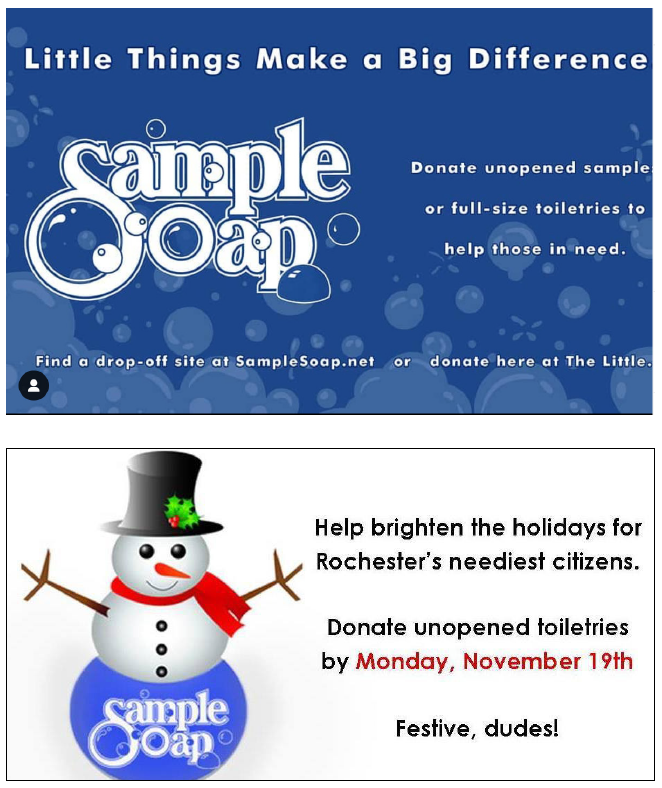 Part 1/6 Rebranding: Logo
Sample Soap's motto is "With a little time and a little money, we have a lot of fun and do a lot of good." The new logo gives that sense of "fun" and playfulness while keeping it sincere. It has a modern taste with accent of excitement. The two blues symbolize hygiene and toiletries. I came to this logo after many many iteration but love the final outcome!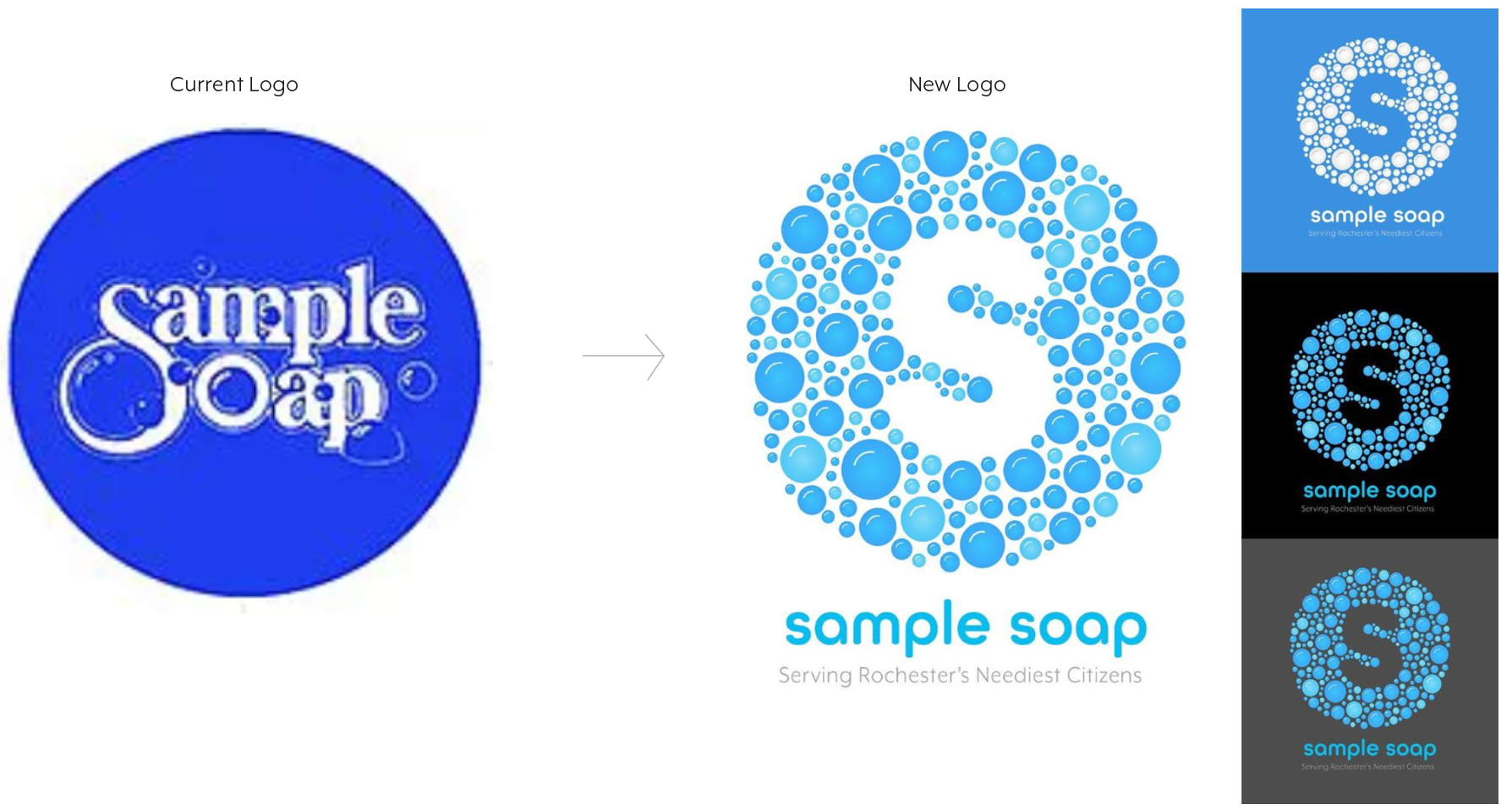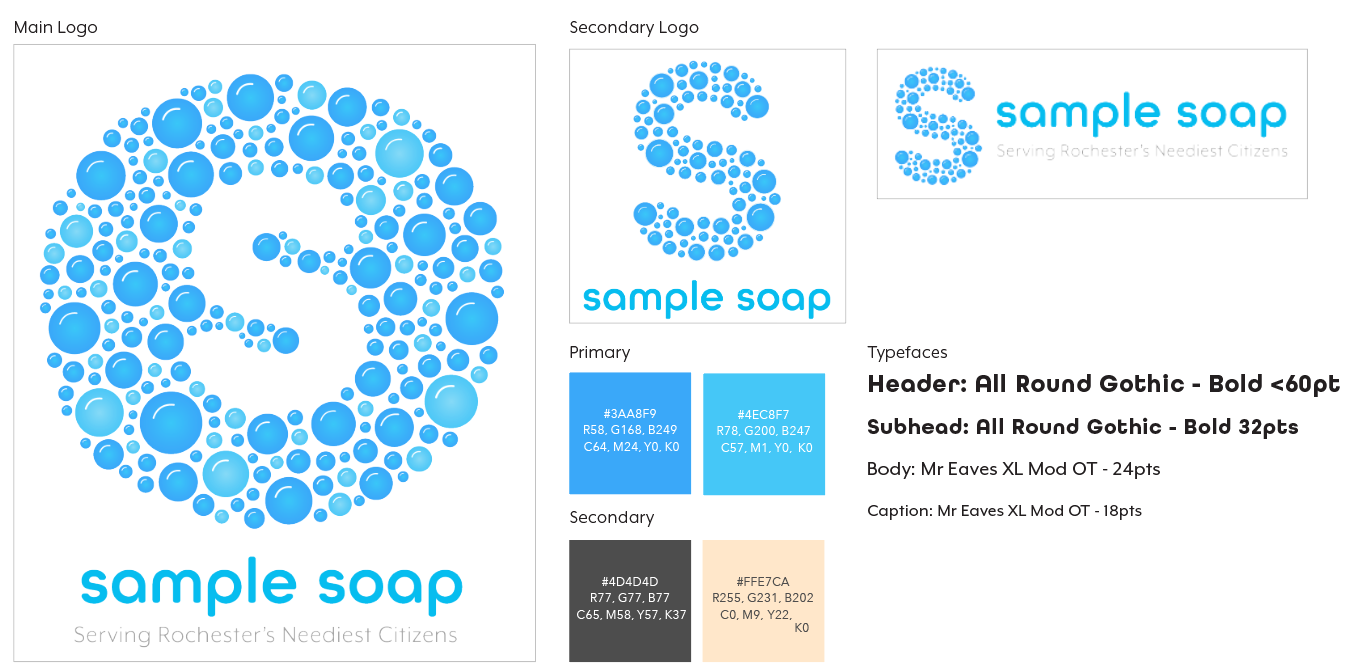 Part 2/6 Rebranding: Website
The new website's landing page fills the screen with bubbles and reveals the message upon scroll. After the main page, the main navigation turns into the secondary logo with 5 bubbles. I wanted to maintain the fun quality and have consistent branding with the use of bubbles.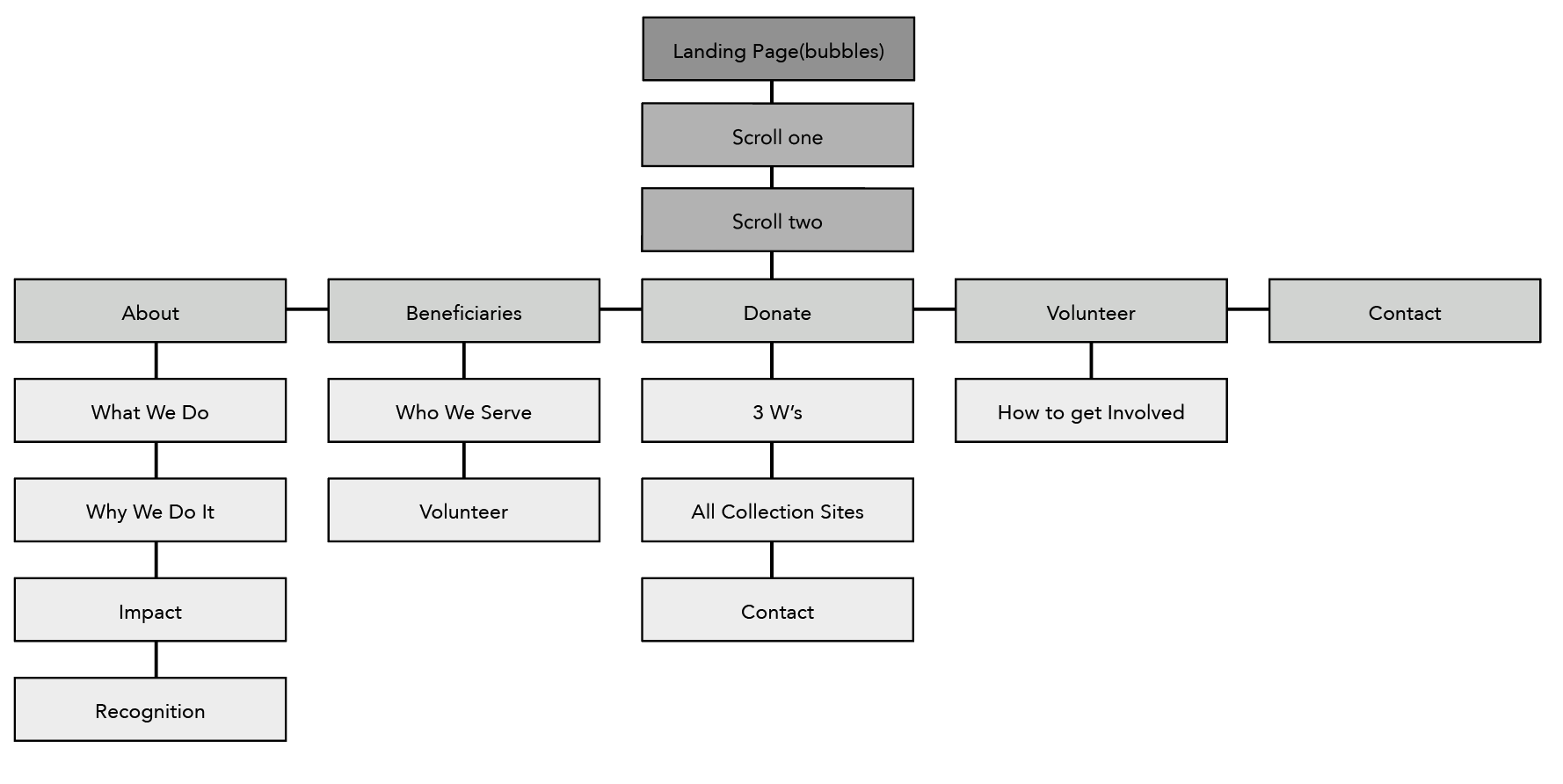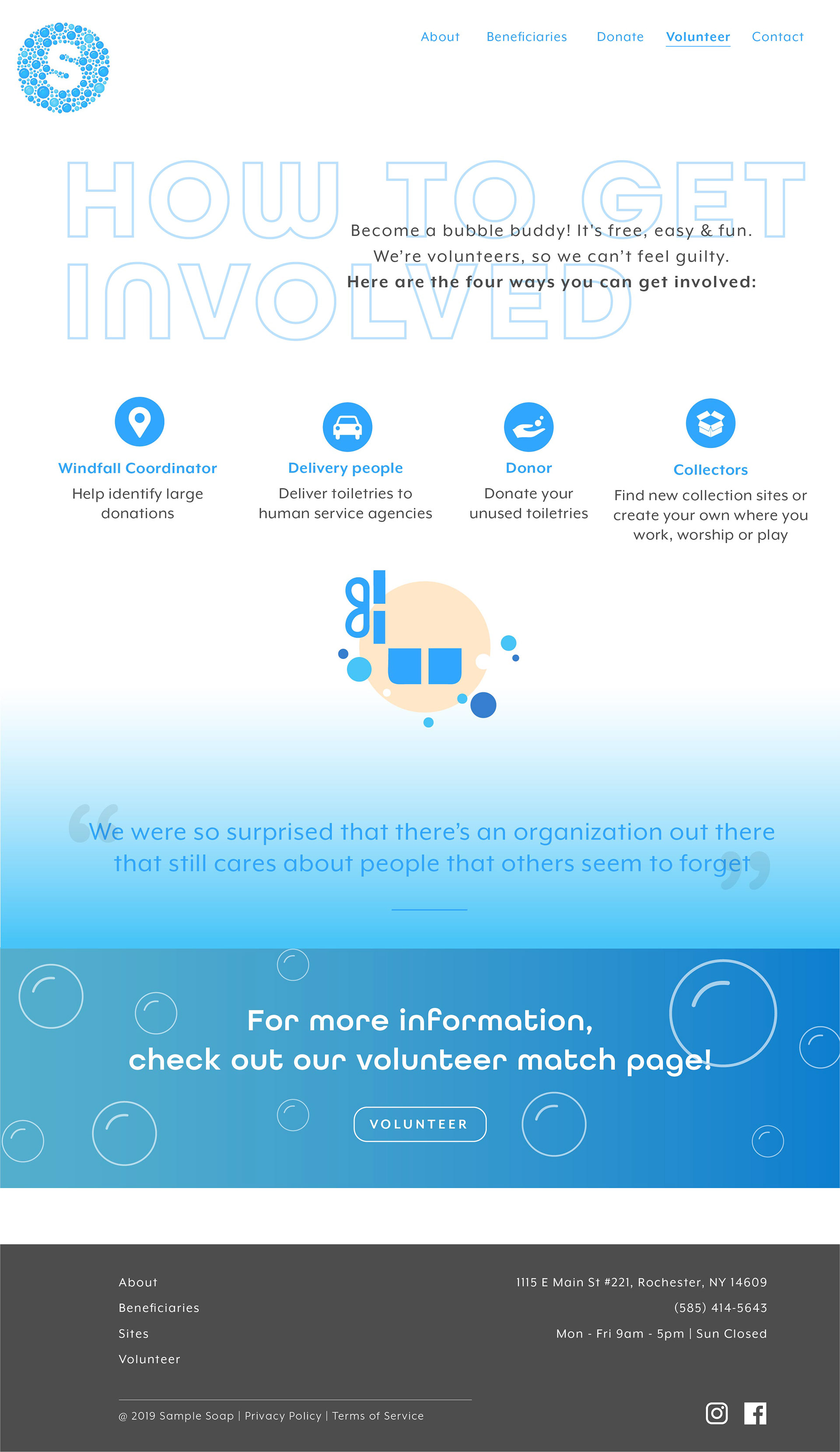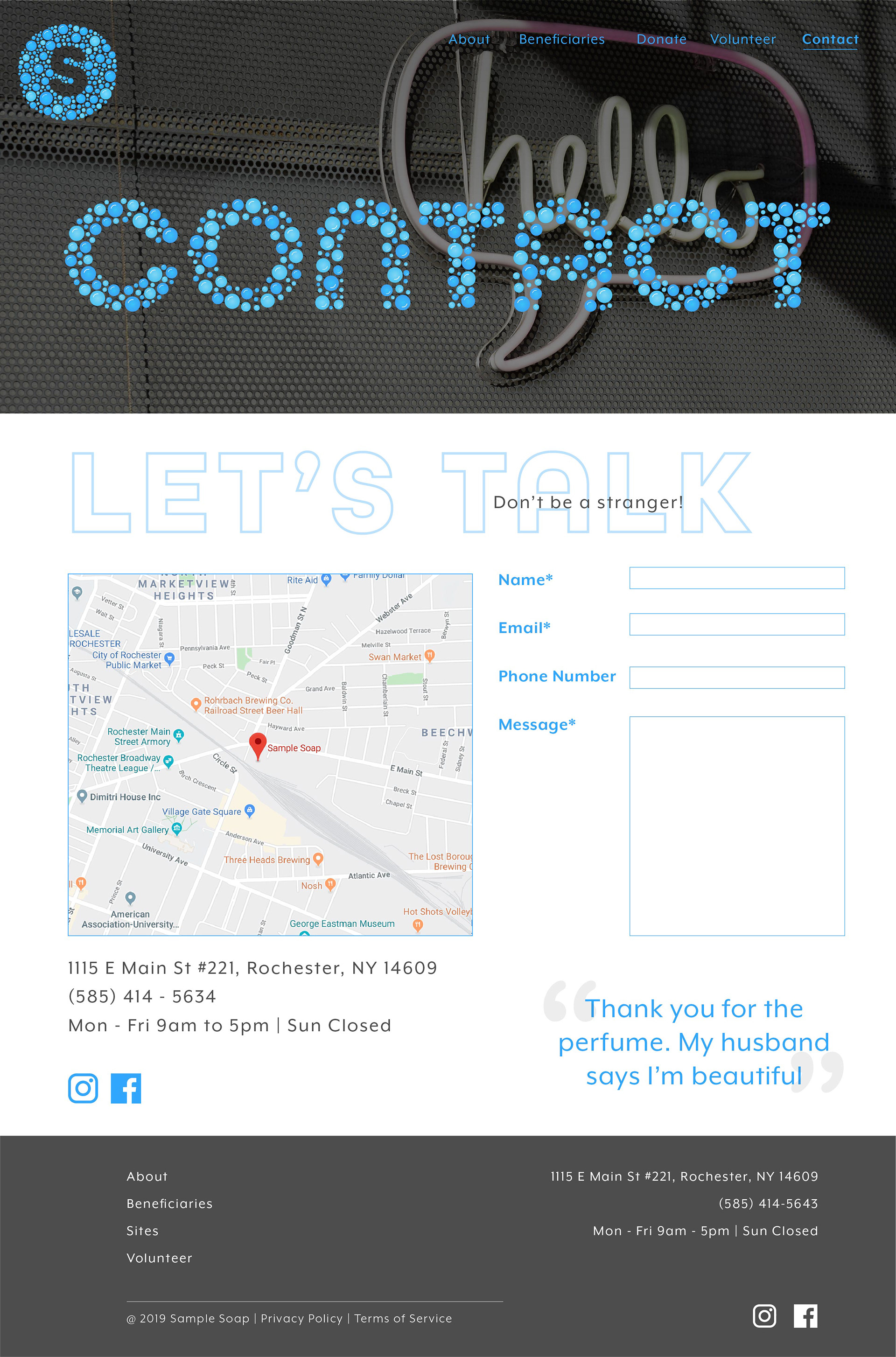 The ad campaign's purpose is to increase awareness of sample soap and the importance of donating toiletries. The ads highlight the need for such basic items for all human beings. To encourage donations, the ads showcase the bubble element from the logo to illustrate how one can help Sample Soap fill the need gap. Since we all deserve personal care, it's our job to help the ones in need and create awareness of the overall issue.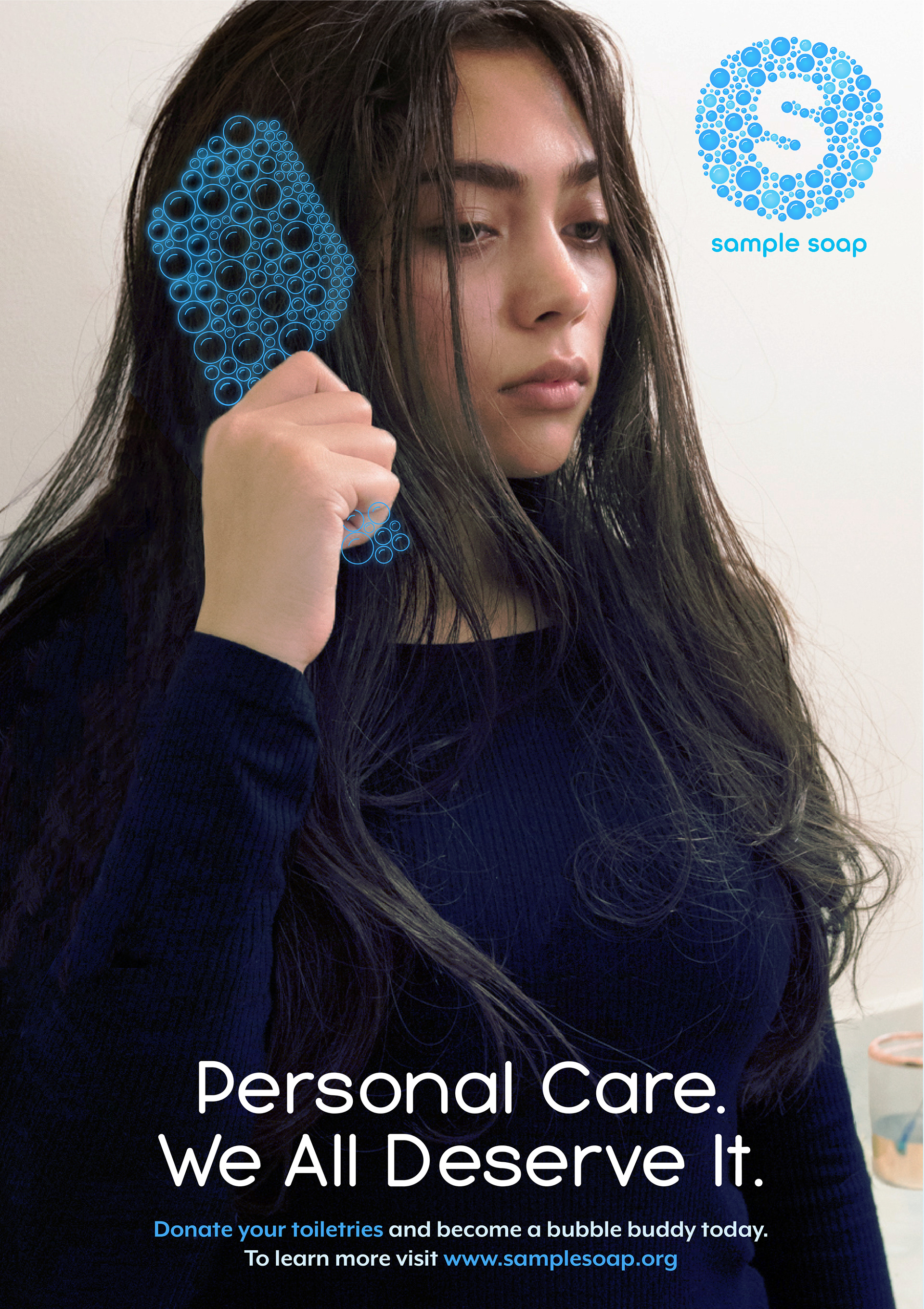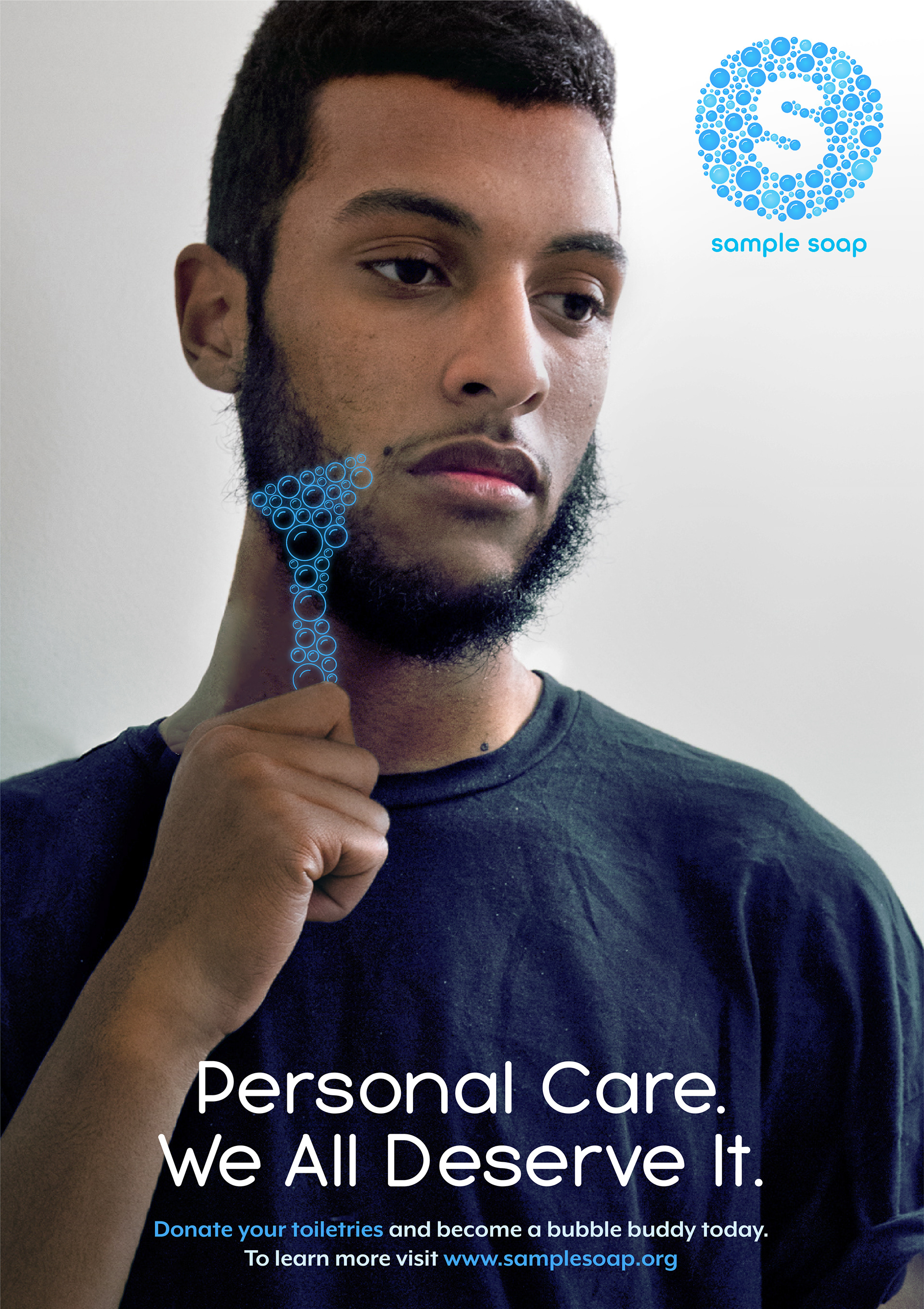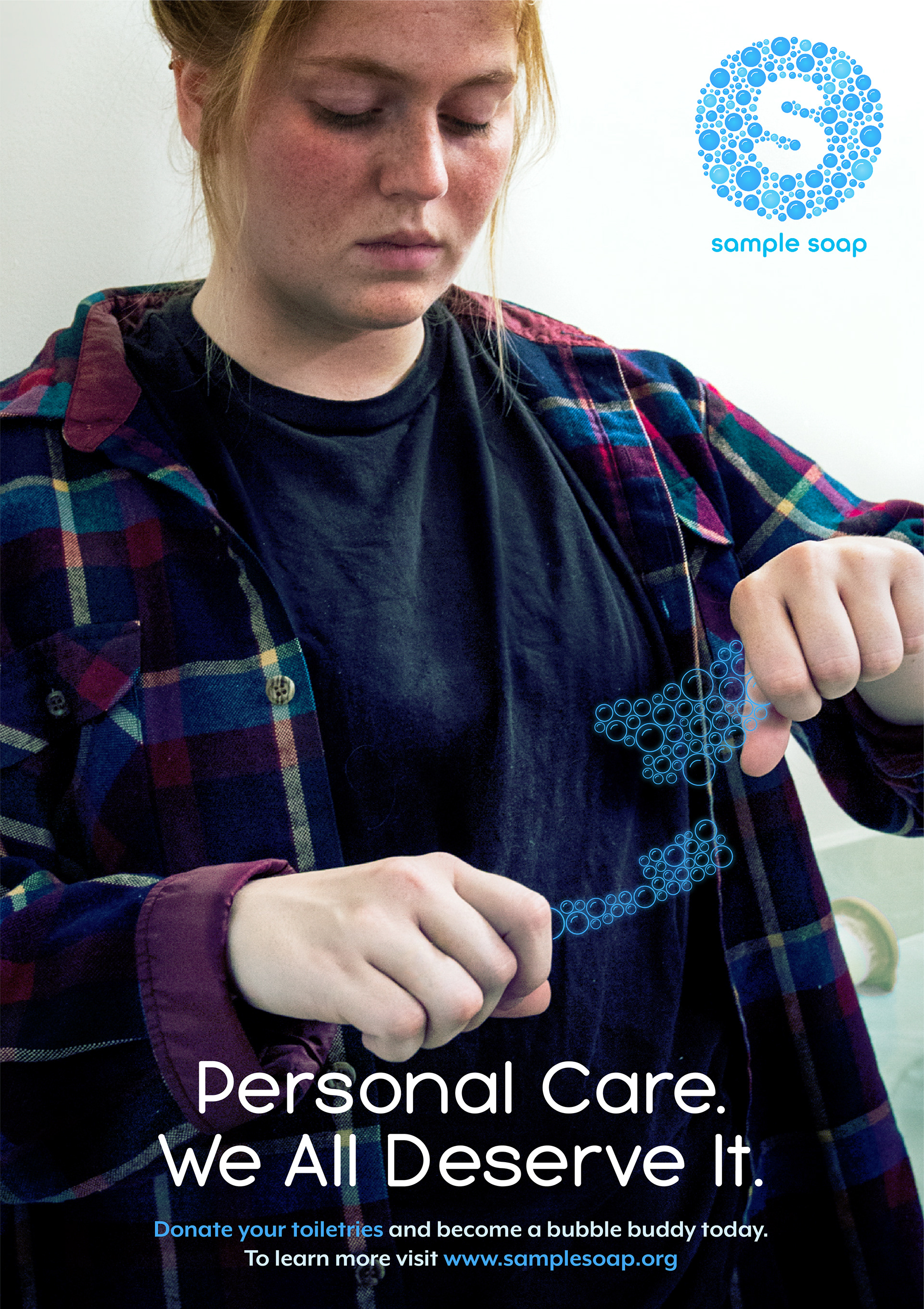 Part 4/6 Collection Sites
To increase collection sites, Sample Soap will be partnering with every Wegmans, Walmart, and in Rochester to collect donations. Each of these locations will have a donation bubble and an interactive screen. The screen displays the most needed items for that week, along with fun facts about Sample Soap. When one of the floating bubble is popped, all the bubbles move to the side and display the information. Real bubbles blow out on every fifth pop.

This display is supposed to be placed near the entrance of the store or by the cash registers. When people are entering or leaving, they can learn about Sample Soap and purchase something to donate while shopping. In addition to the display screen, each of the stores will also have special sales on the toiletries items to encourage people to donate. An example of tag design is below.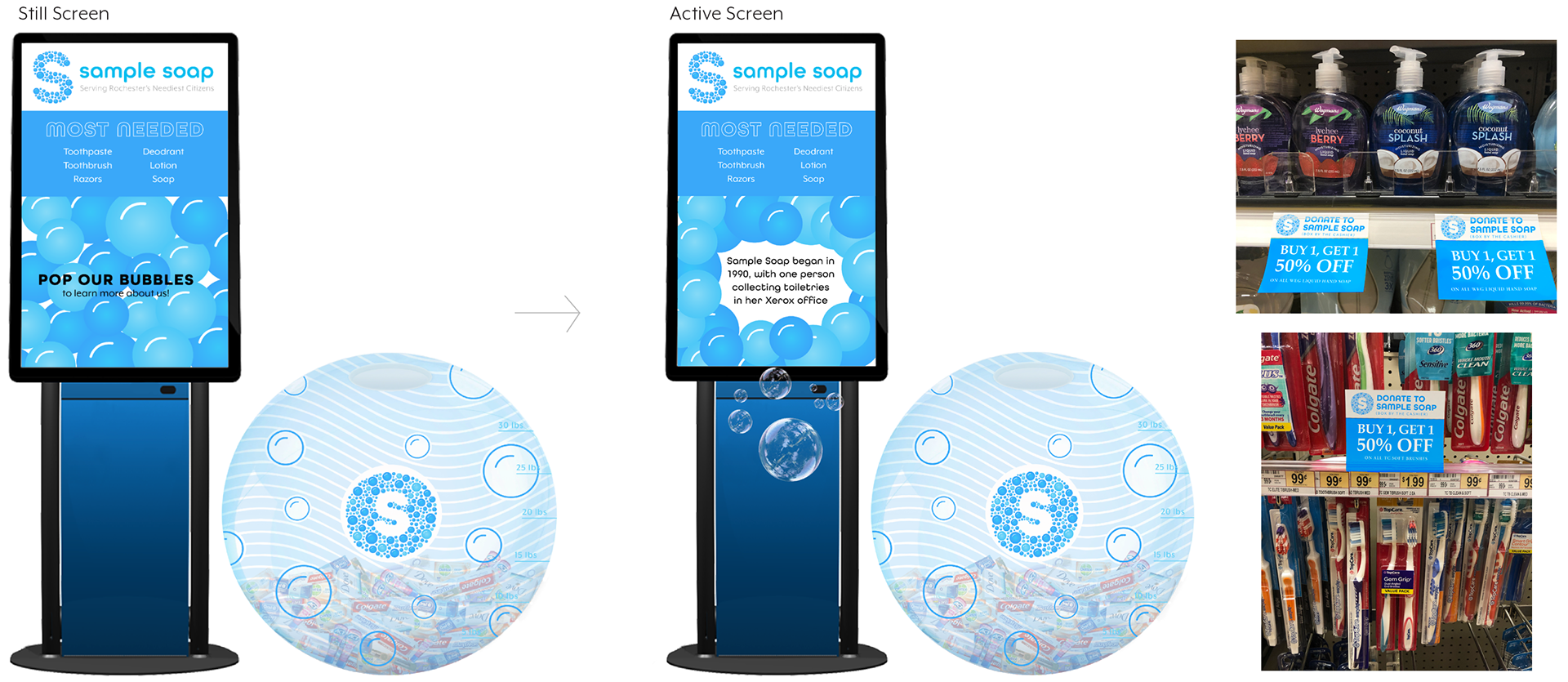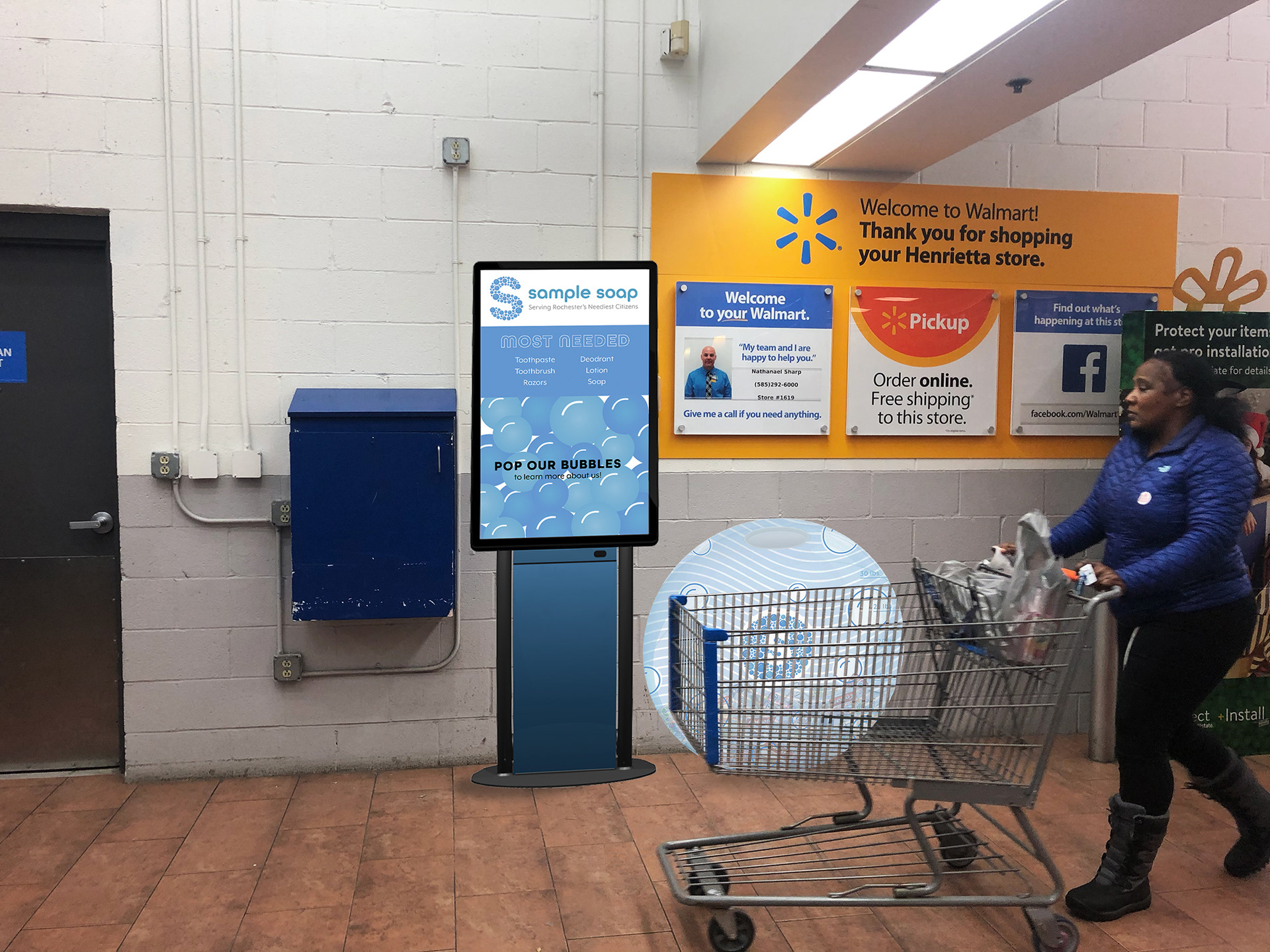 For any organization, social media presence is important. To stay consistent with the brand I create new Facebook and Instagram. The purpose of these ads is to also encourage donations and increase awareness.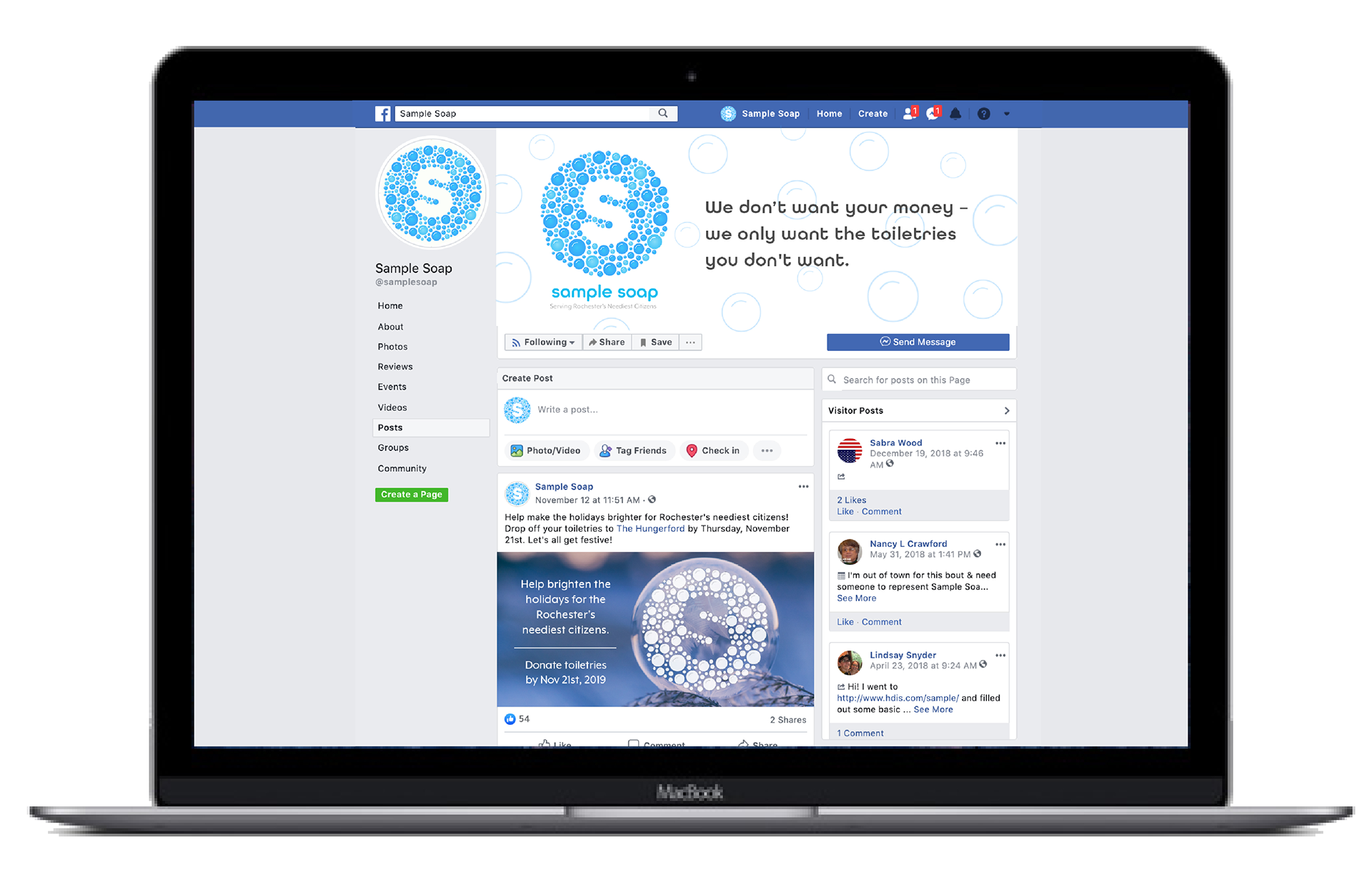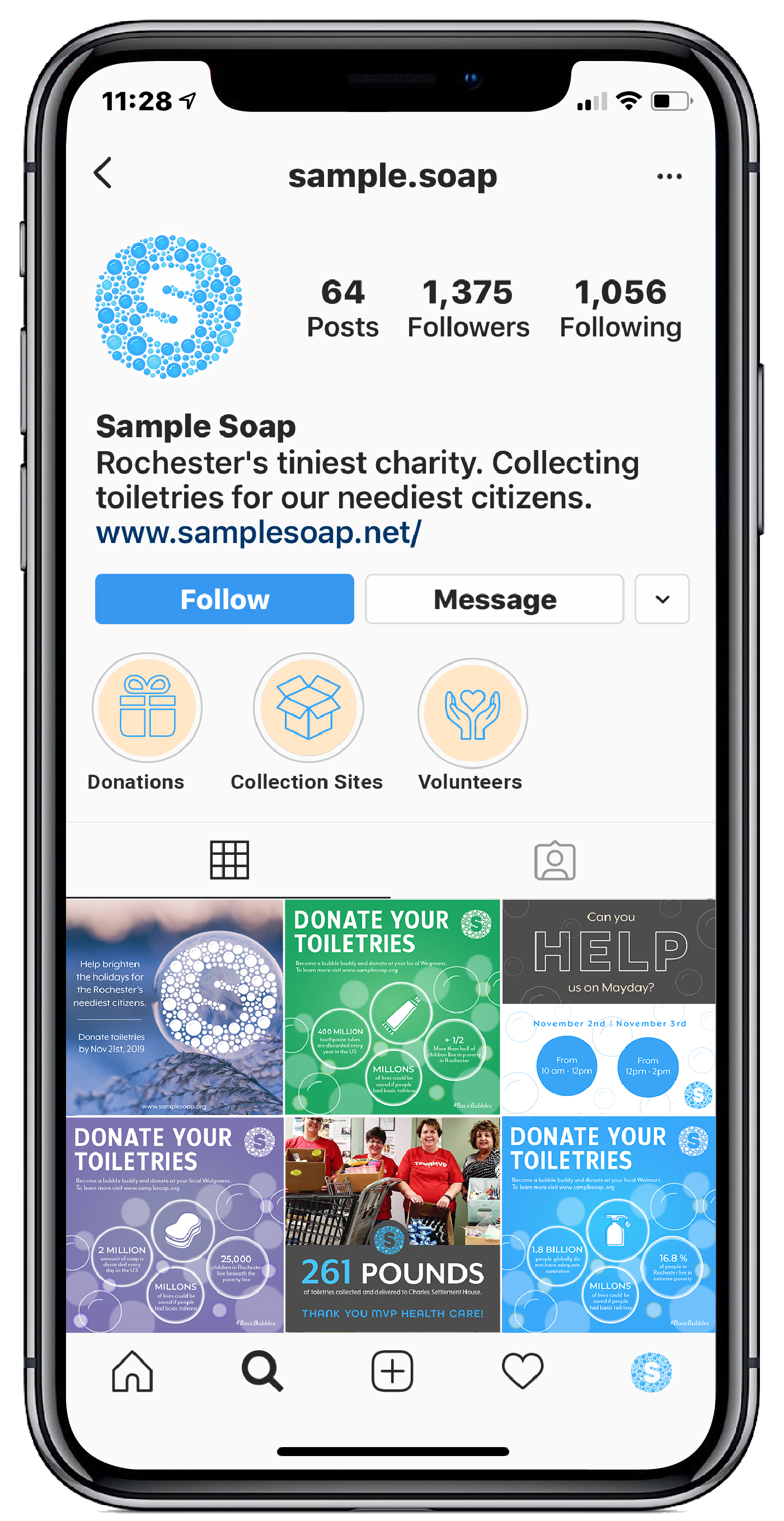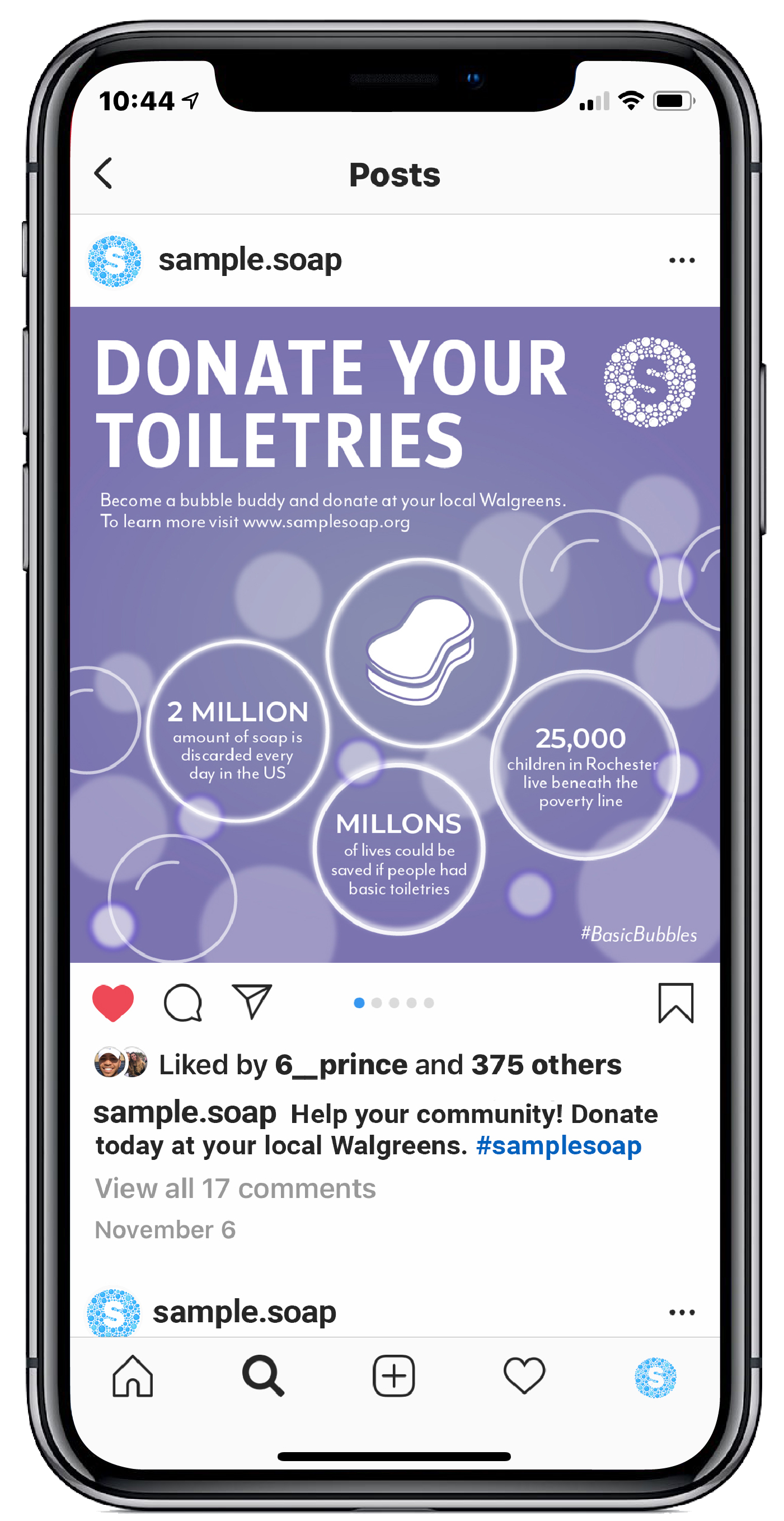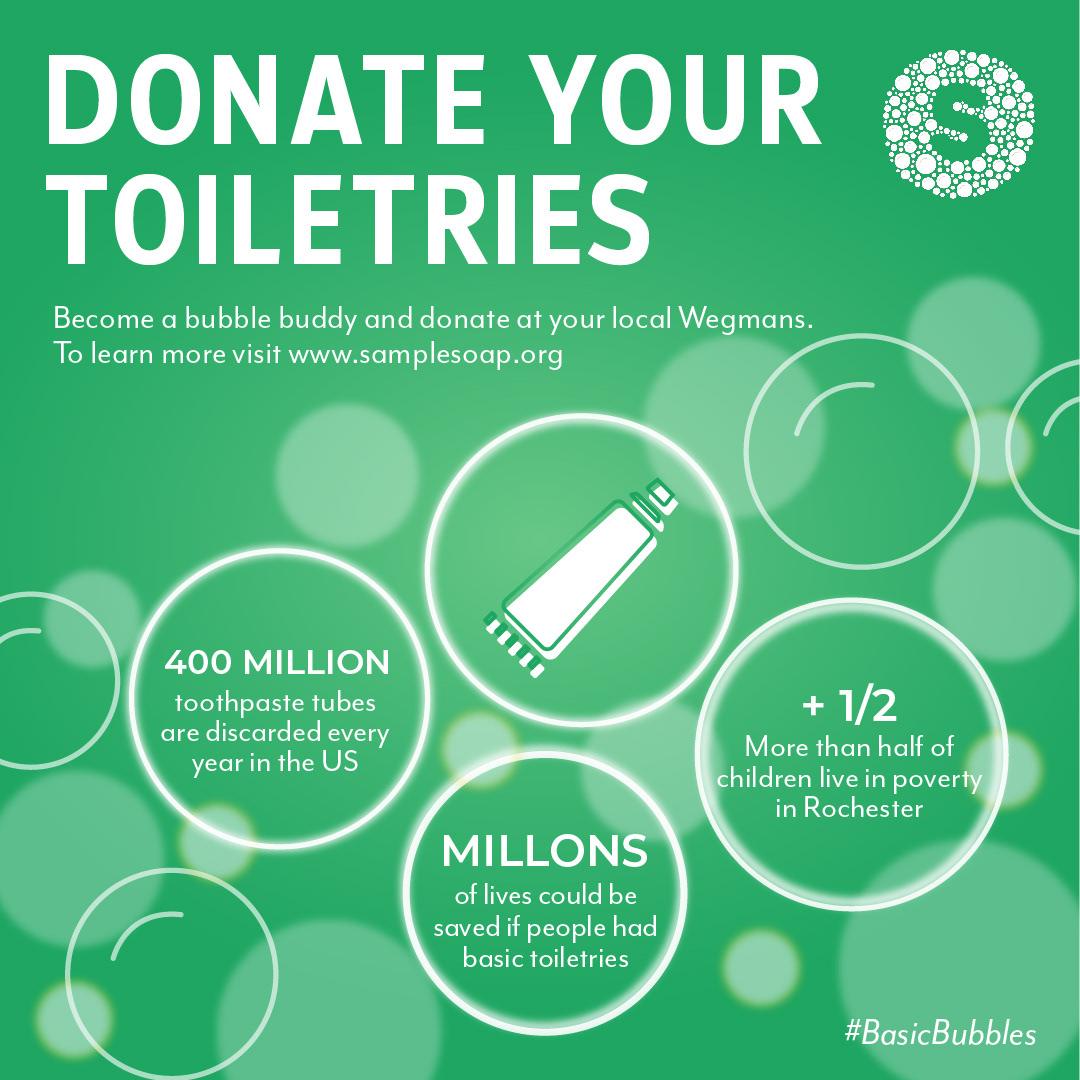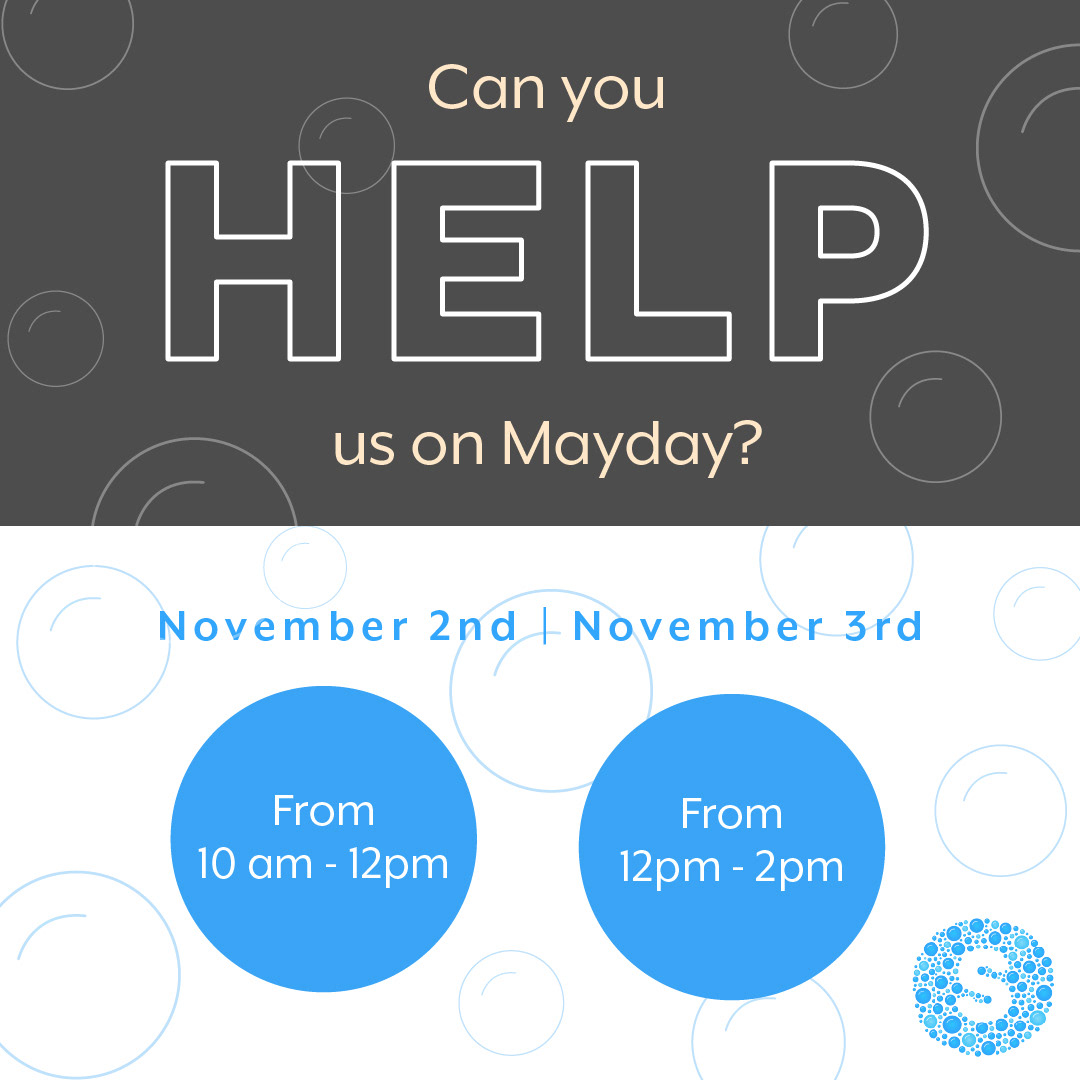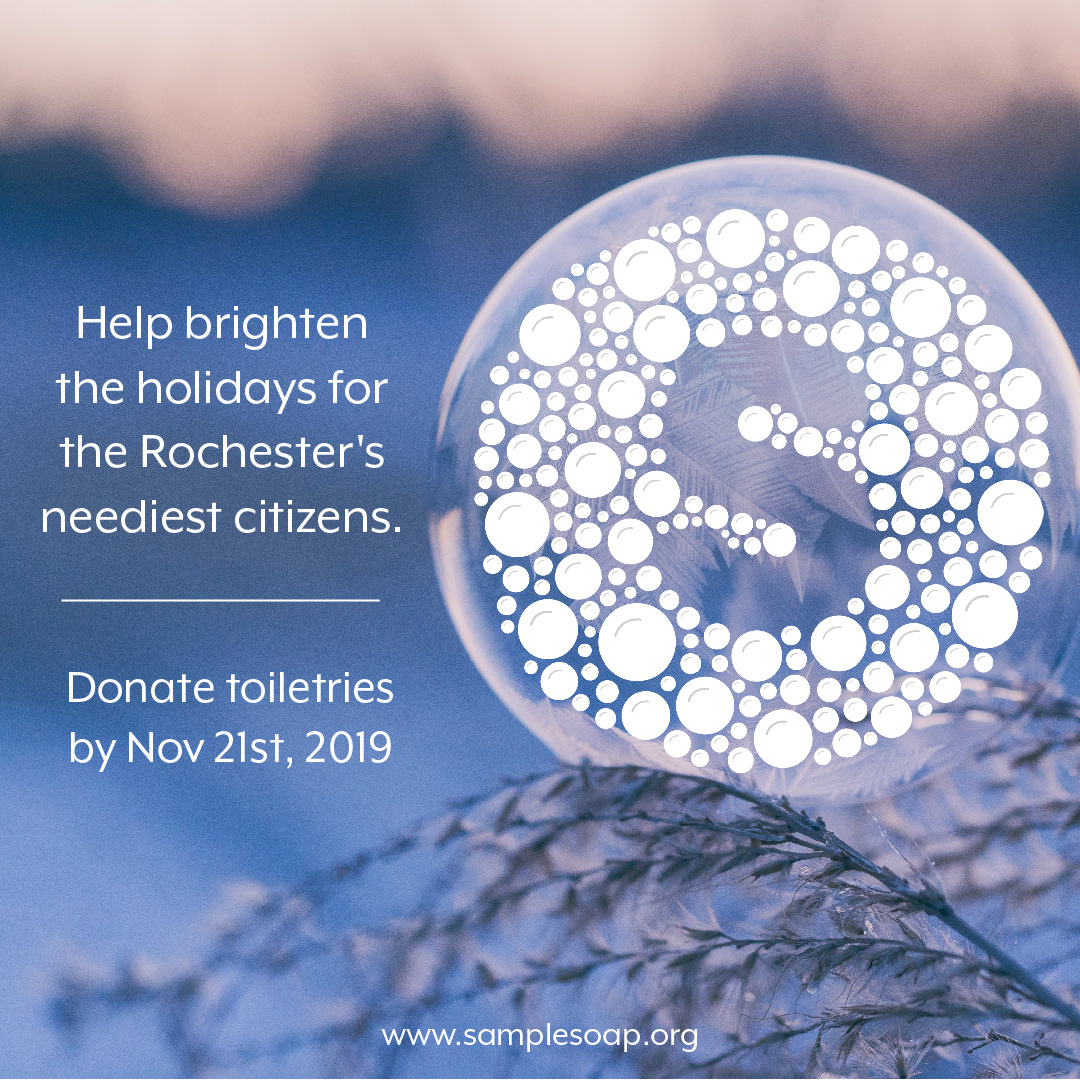 Part 6/6 Tracking Software
This tracking software is developed for Sample Soaps internal use only. It has three main features: tracking collections, distributions, and volunteers. The ui is designed to be simple and intuitive.
Coming to these final results was a journey to say the least. For every part of the part, my process always started with research and examine the current form. Then ideate initial thoughts on the paper before moving to digital. Every step of the way I received feedback and analyzed the feedback I received to produce the best outcome.