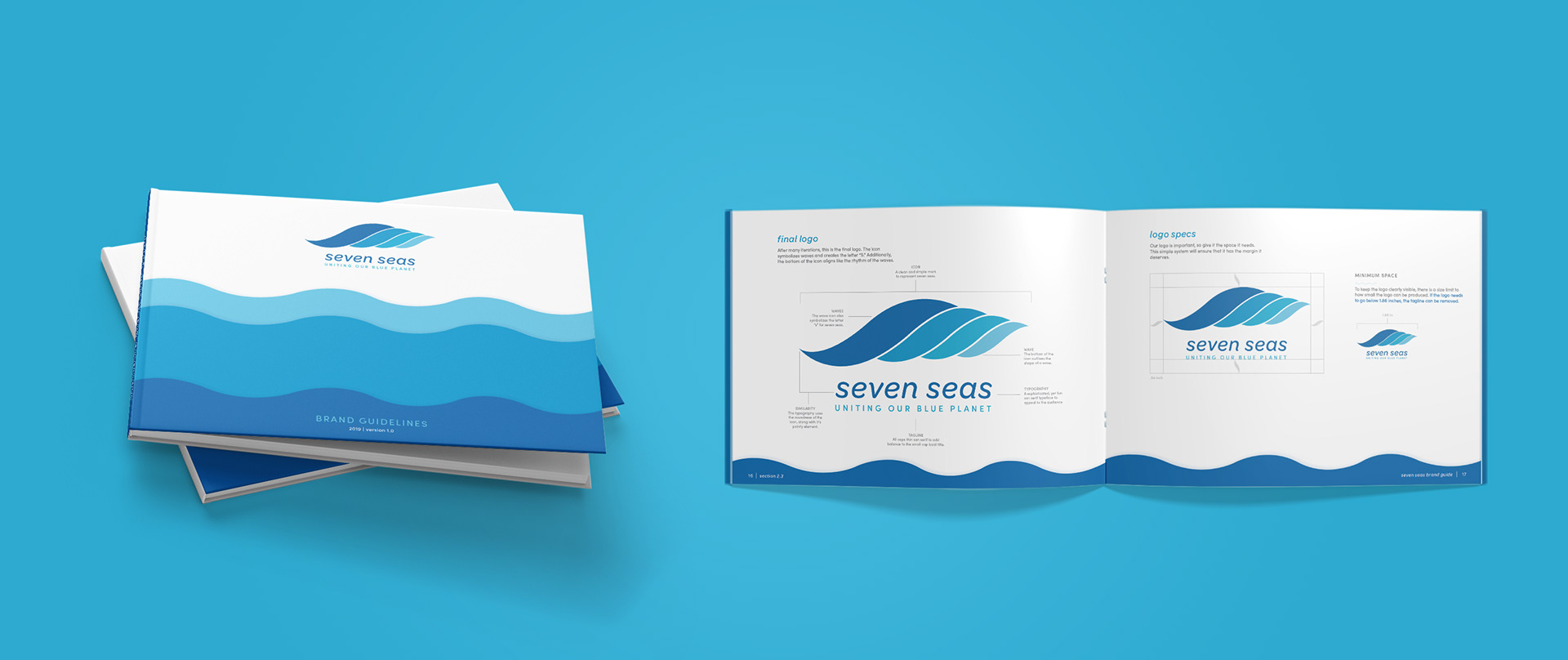 Seven Seas, formally known as "I am Water" is an ocean conservation organization that believes in conservation through transformative ocean experiences. The project is to create a new logo design that will work in digital media, in collateral, on the web, and on social media. Additionally, create a branding system that will embody the organization's values and goals. The brand style guide will include the company's mission statement, vision, typeface, logo variations, the color palette, the do's and don'ts and its web form. 
My goal is to create a young, fun yet an impactful design system. The design concept will have a modern touch with an accent of playfulness. The logo will represent a simple ocean related symbol that outlines the company's mission. It will be a mix of literal and abstract representation.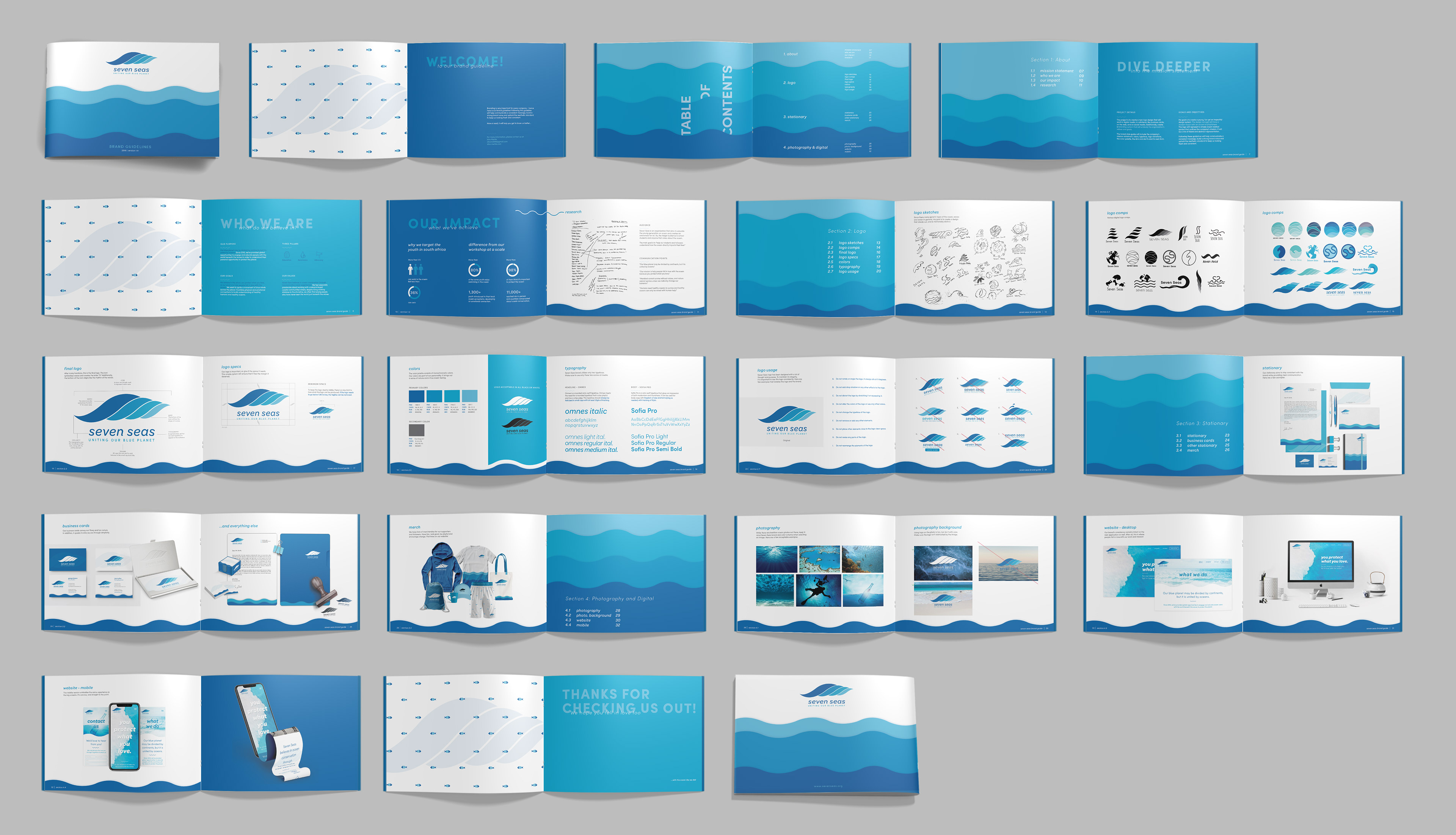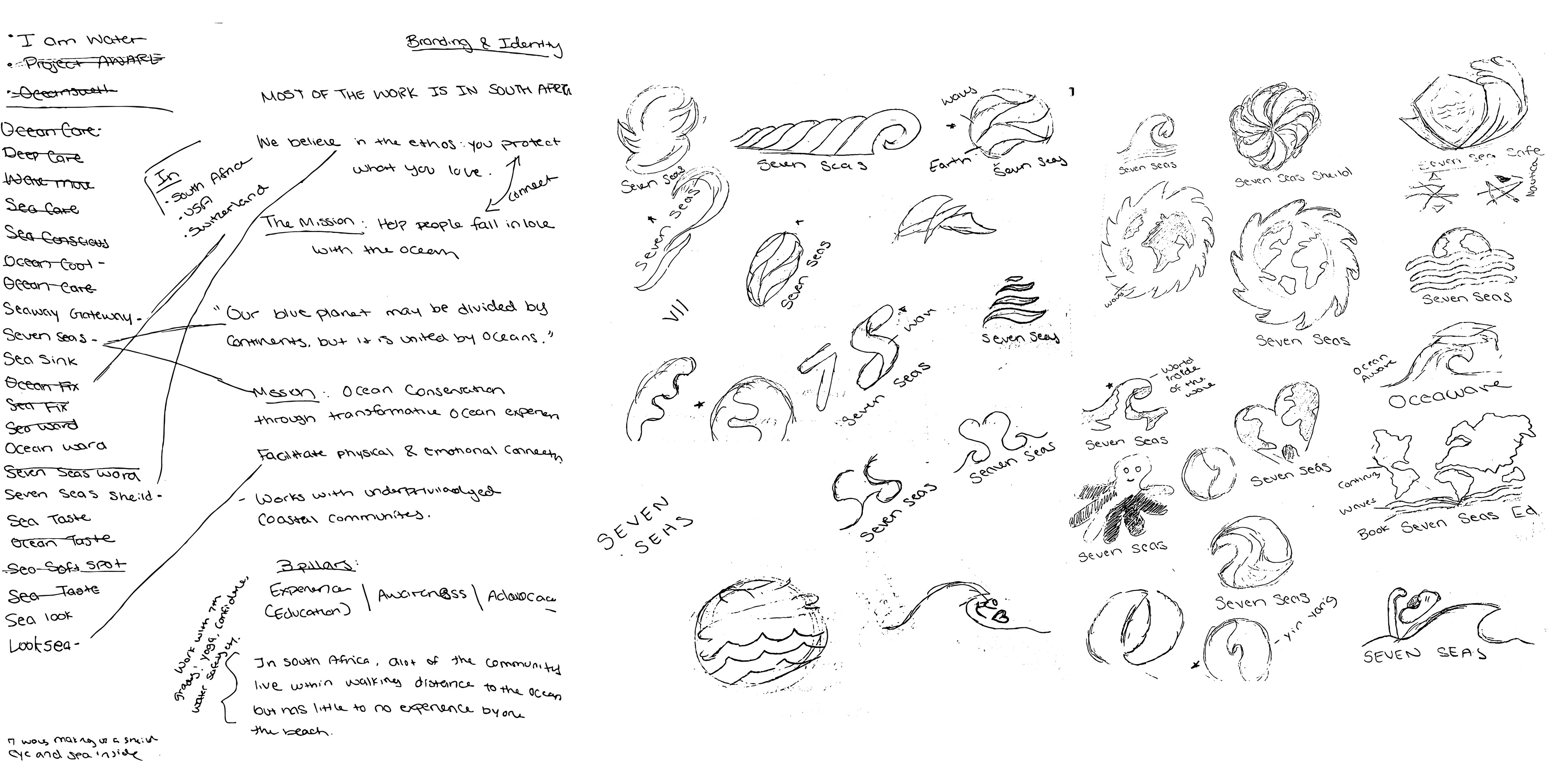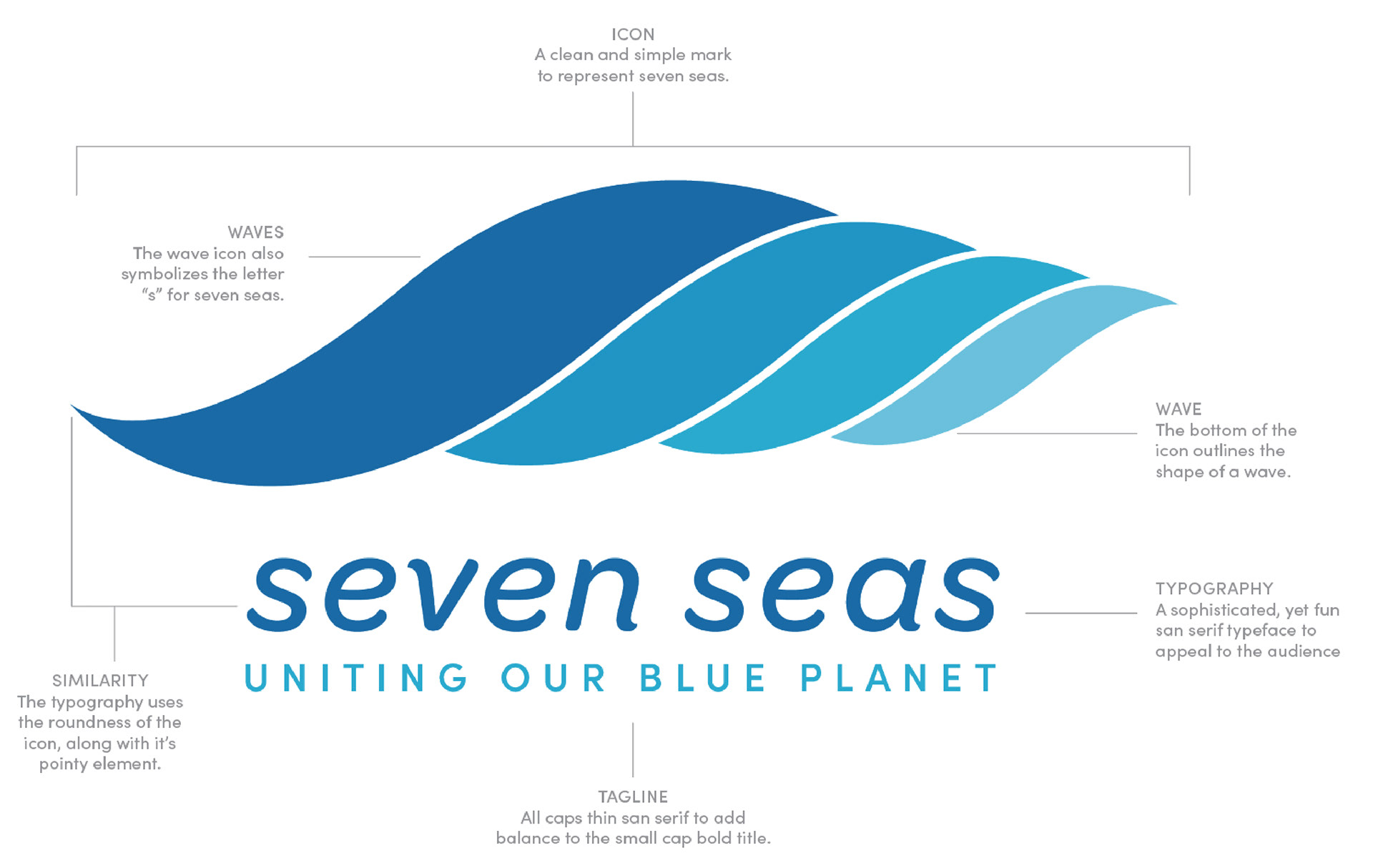 Stationary and Merchandise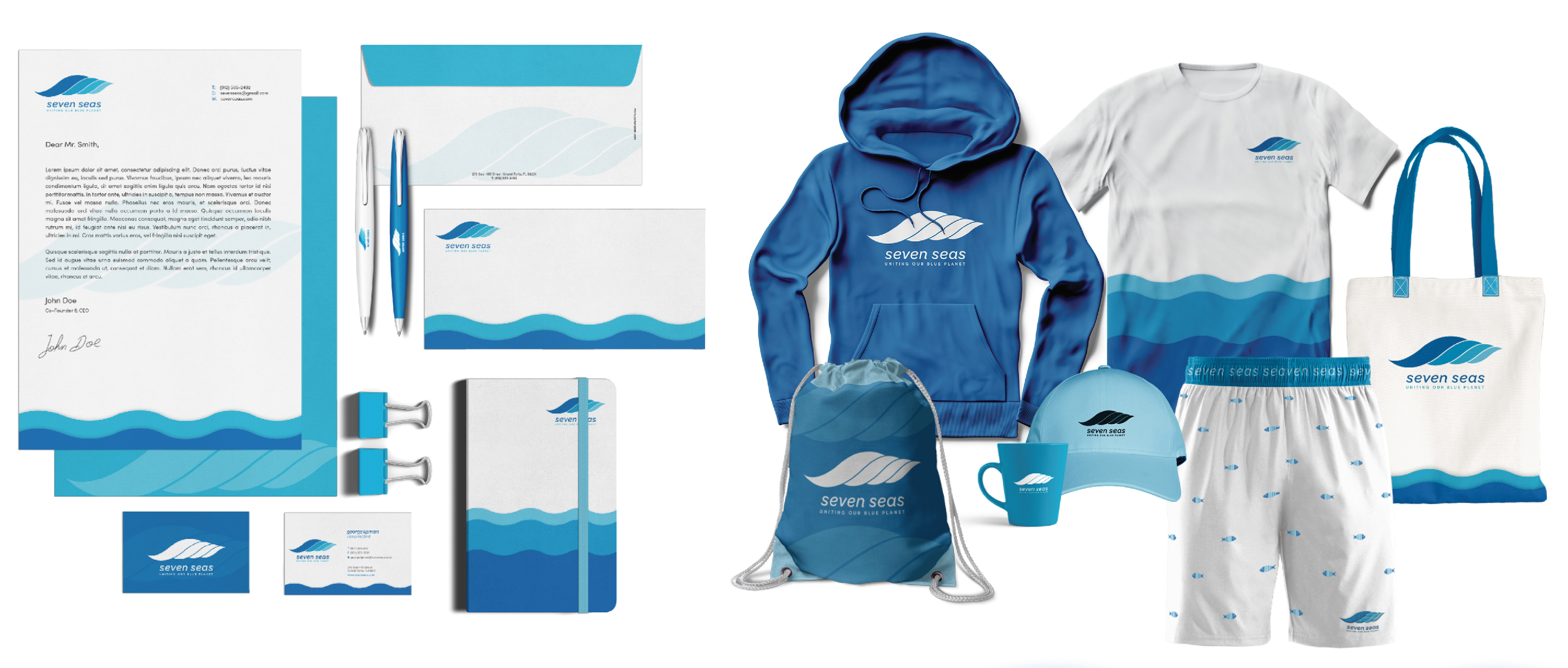 Here's a full preview of the brand book!