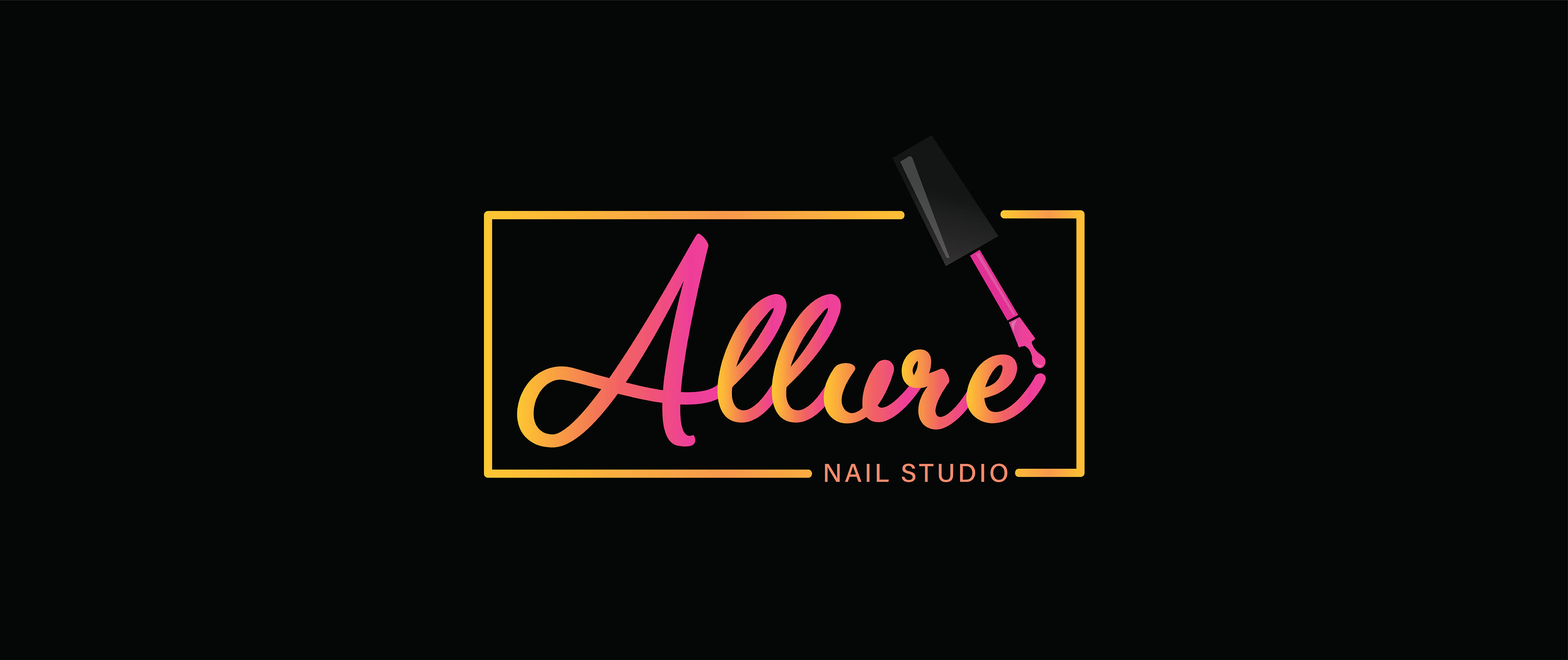 Client
Allure Nail Studio
Industry
Cosmetic
Category
Branding & Identity
Objective
Allure Nail Studio is a nail salon based in Vadodara, India established in 2018. In India, Nail businesses and needs aren't as popular and "essential" as the US industry. Therefore, the goal was to create a dynamic and attractive brand that attracts the population. Allure means the quality of being powerfully, attractive and fascinating and the visual identify aimed to show explicitly that.
Approach
To attract the diverse market, the goal was to create a brand that was vibrant and eye-catching. The vibrate pink and yellow create excitement and entice the viewer to take advantage of the service. The logo uses a a mixture of handwritten and script typography to show the motion of moving forward with the self-care movement. As the company says "Life isn't perfect, but your nails can be."
"
Isha 
has been very receptive of the ideas that we as as a customer want her to implement, she also gave as critical advice and integrated her ample experience in improving our brand's design aesthetic. I would highly recommend Isha to others because of her completing deliverables punctually and her understanding attitude.
— Nitav Shah, Head of Marketing