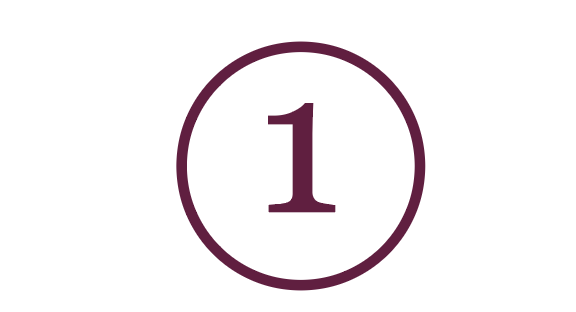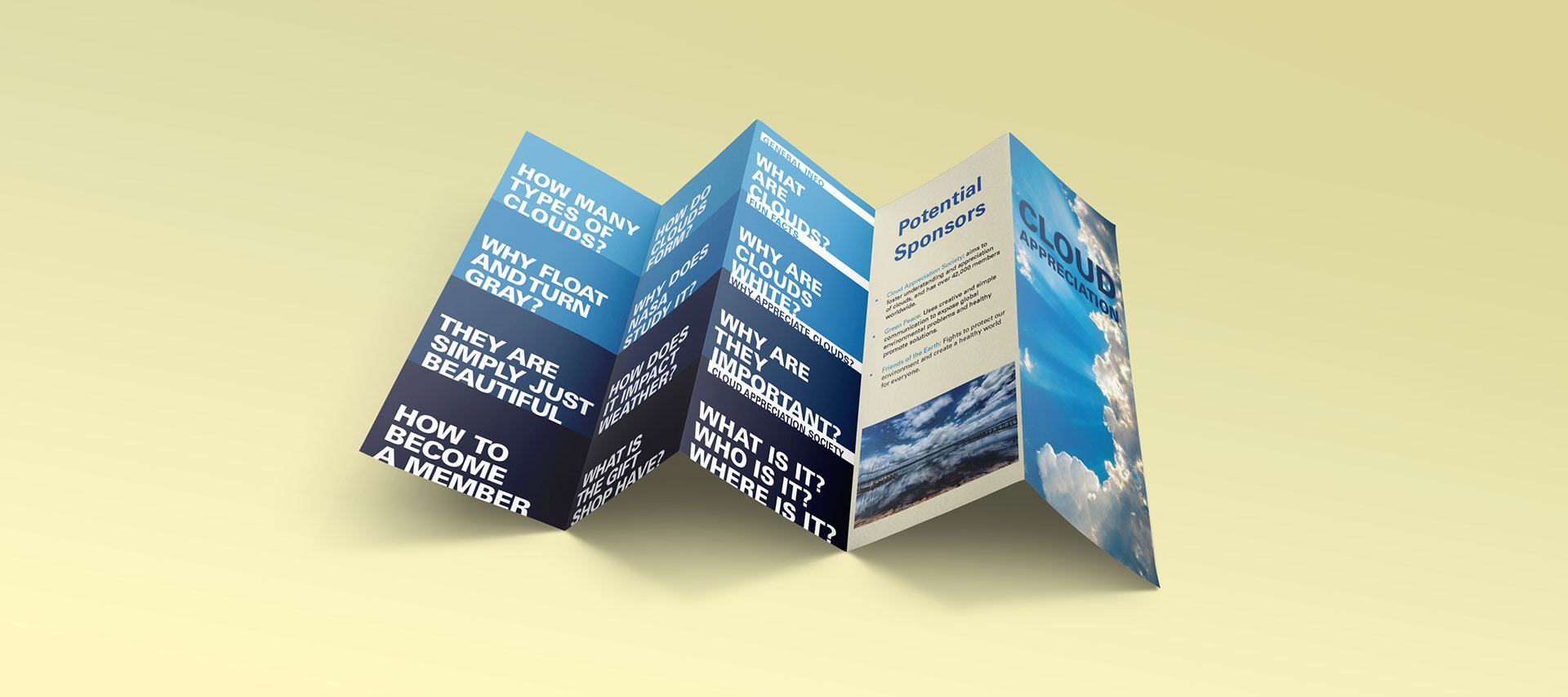 Cloud Appreciation Brochures 
The goal of this project was to create a brochure that defines the topic of cloud appreciation. With the general topic, I created four subtopics for my brochure: general info, fun facts, why appreciate clouds and how you can appreciate clouds. I wanted to make this brochure bold because the general topic of clouds is taken soberly. By making it bold, it would grab the reader's attention and persuade them to pay attention to clouds. Since clouds float horizontally, I have each topic's information visually presented in a horizontal manner.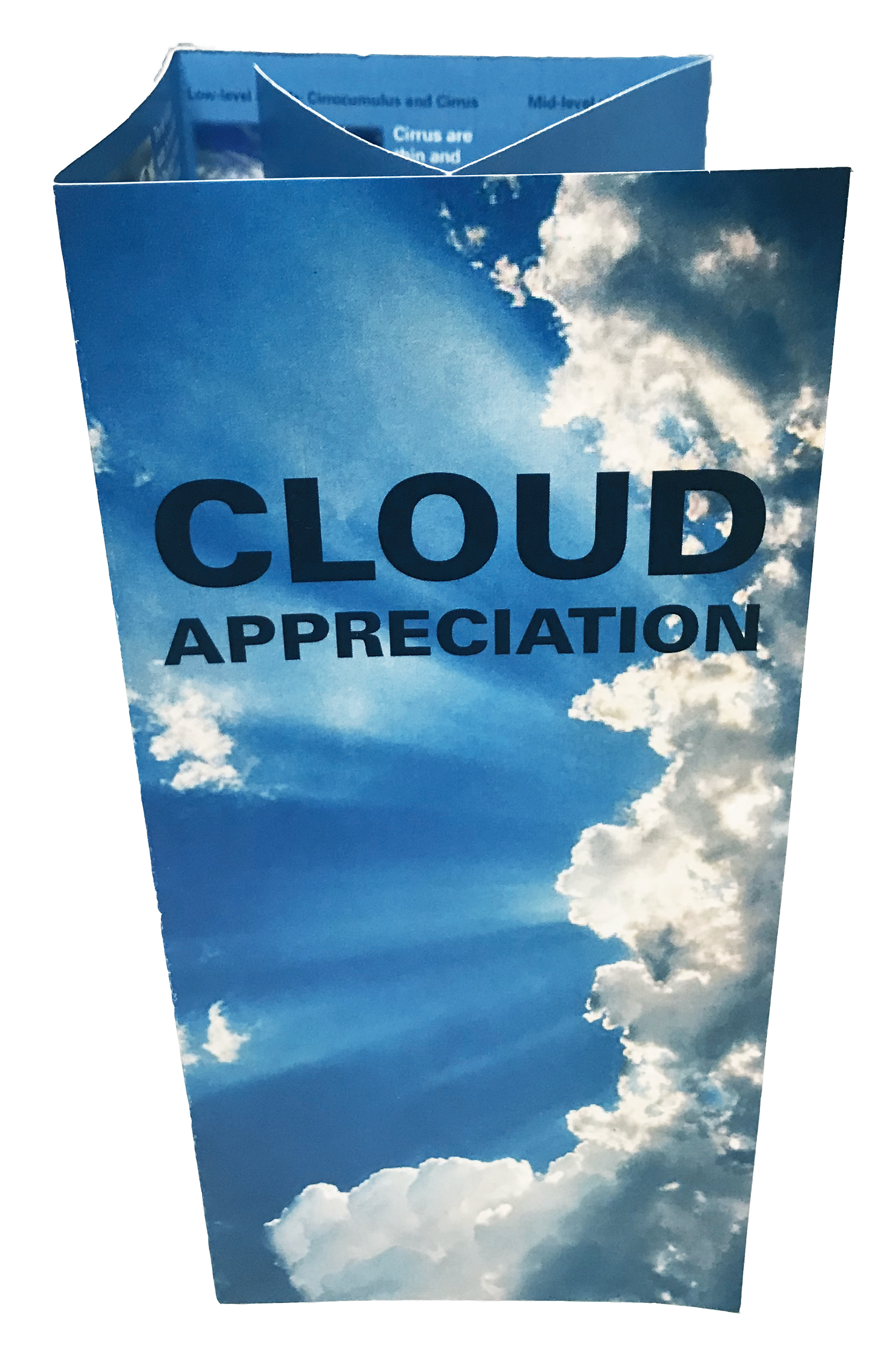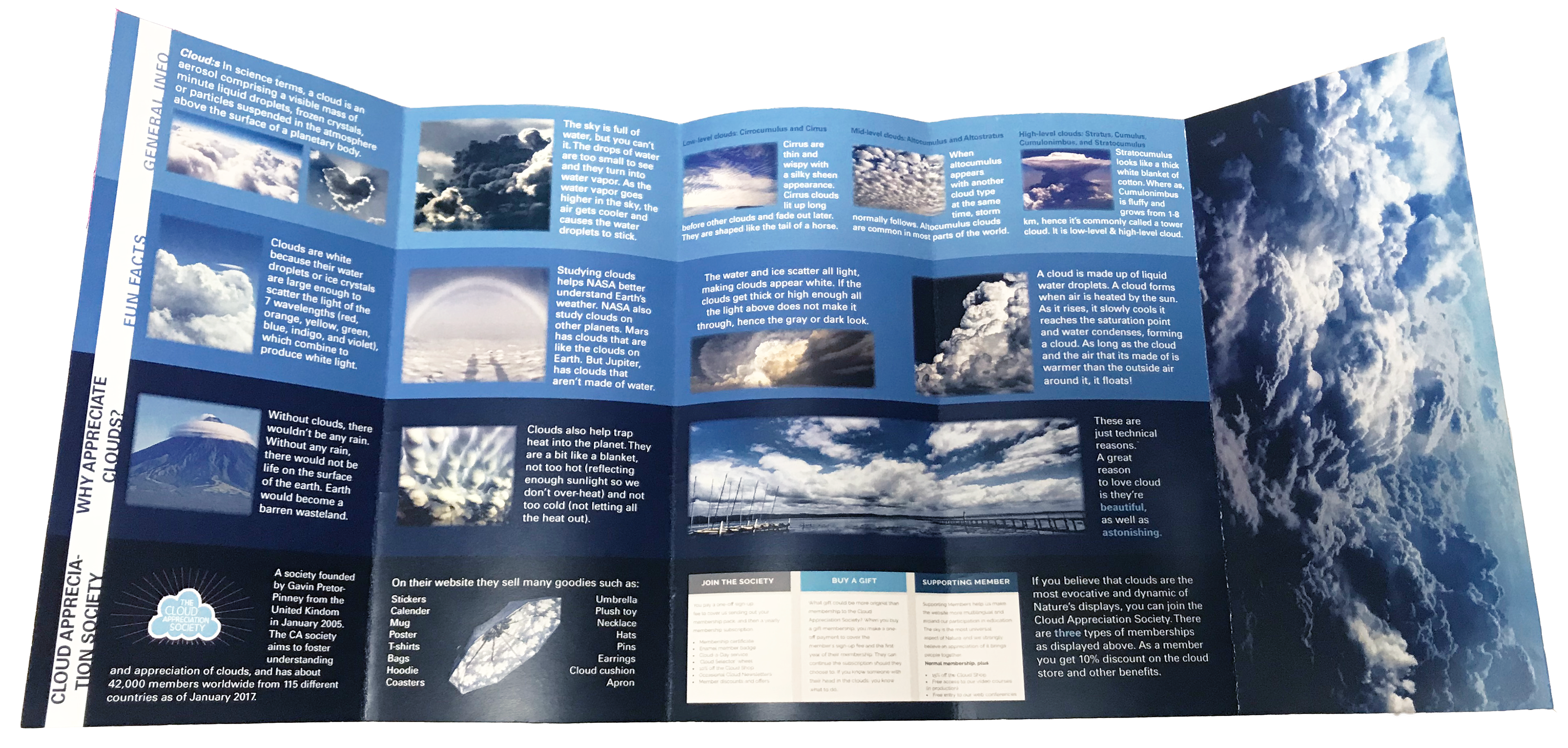 Through this project, I did extensive research on different types of clouds, along with why they are crucial to our environment. In addition, I learned about the Cloud Appreciation Society and their true purpose. I hope to be successful in sharing all the valuable knowledge on clouds, because they are more than just a pretty picture.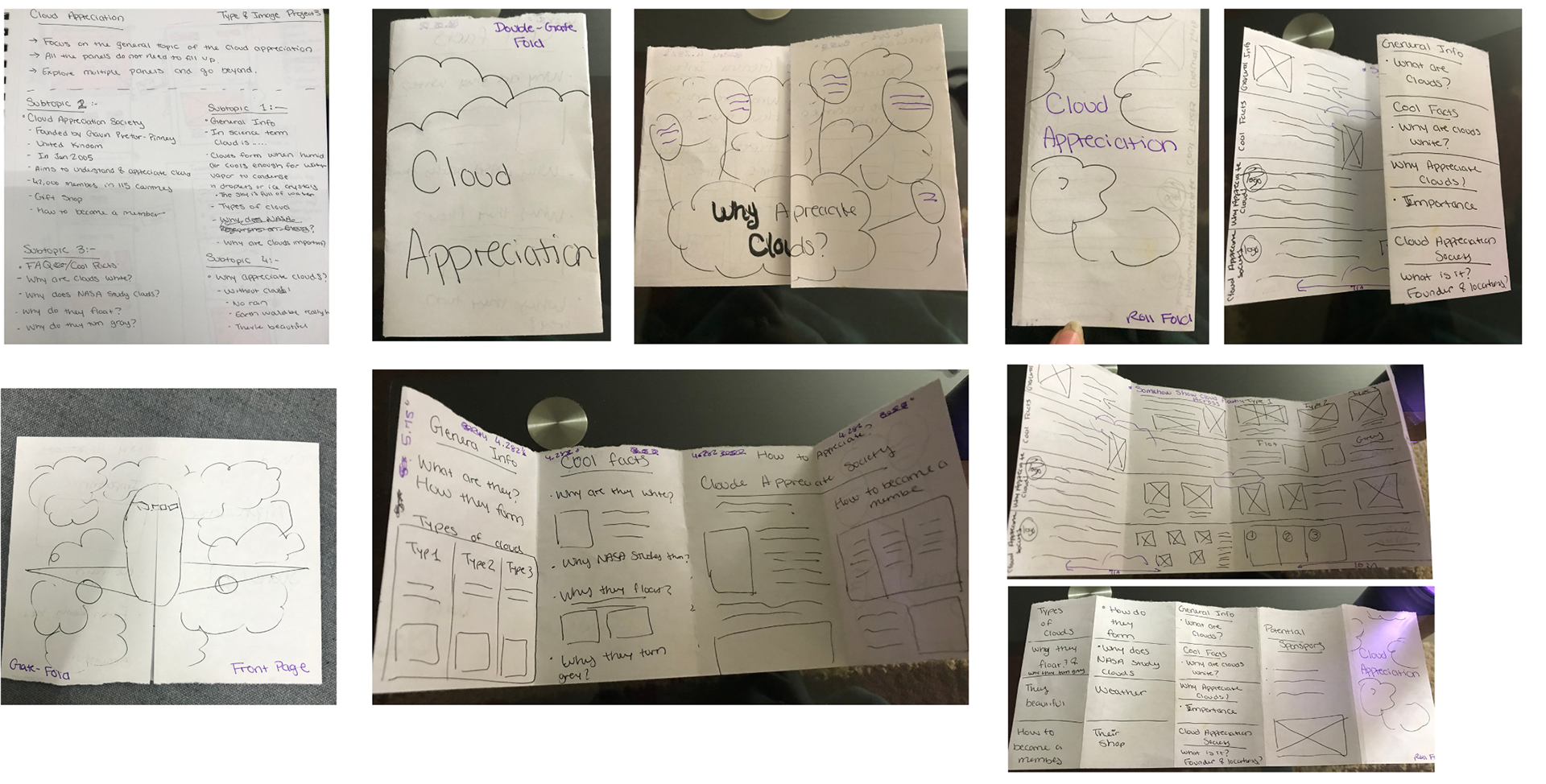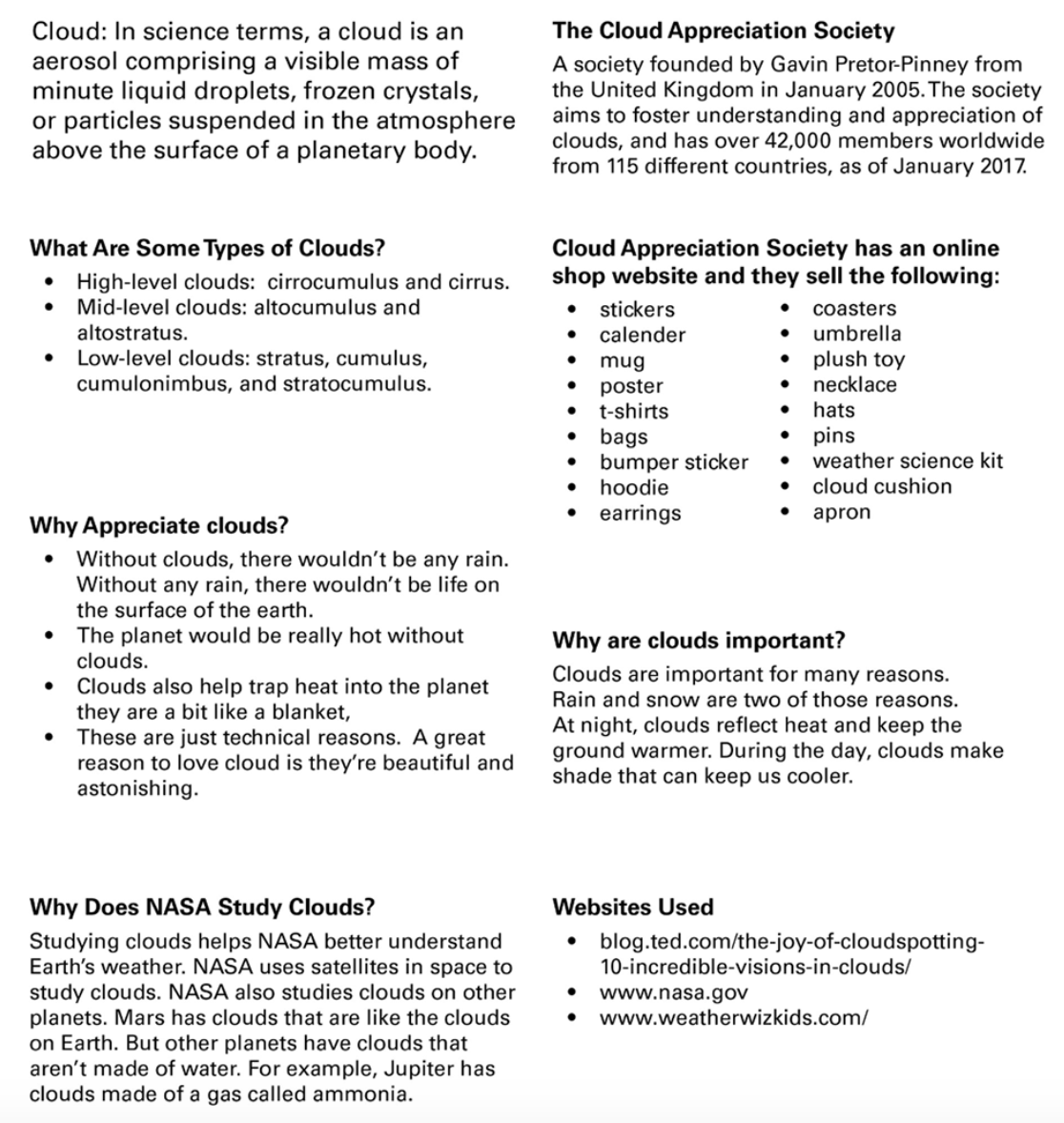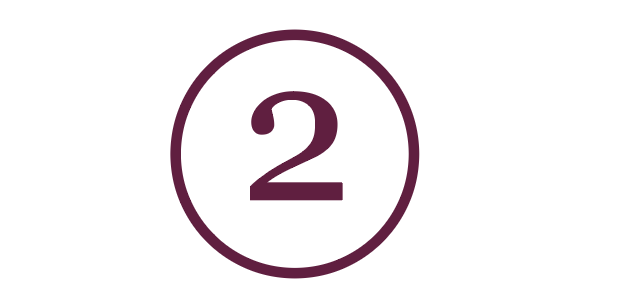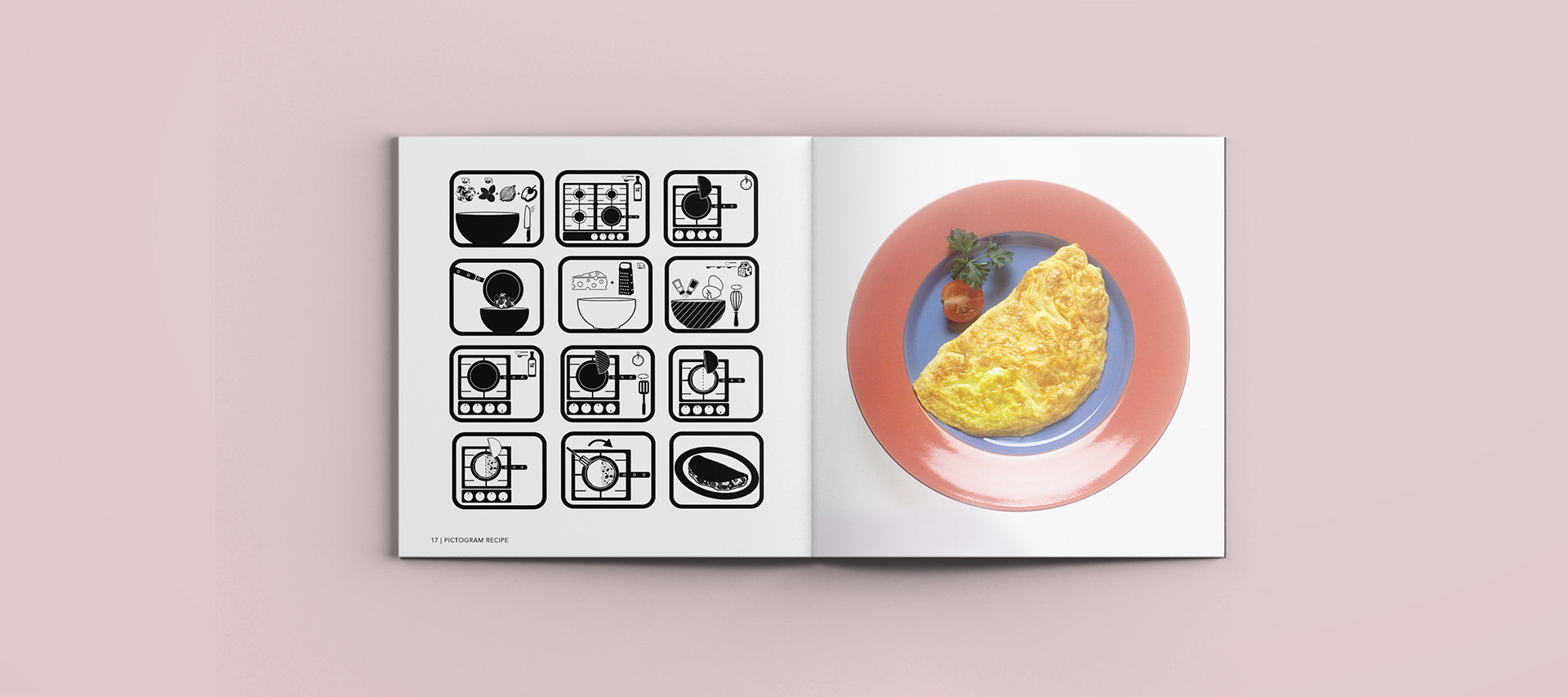 Creating a recipe veggie omelette only using pictograms. Step-by-step process for the recipe without using any numbers or measurements. Since pictograms are a universal language and independence of culture, anyone can understand this recipe.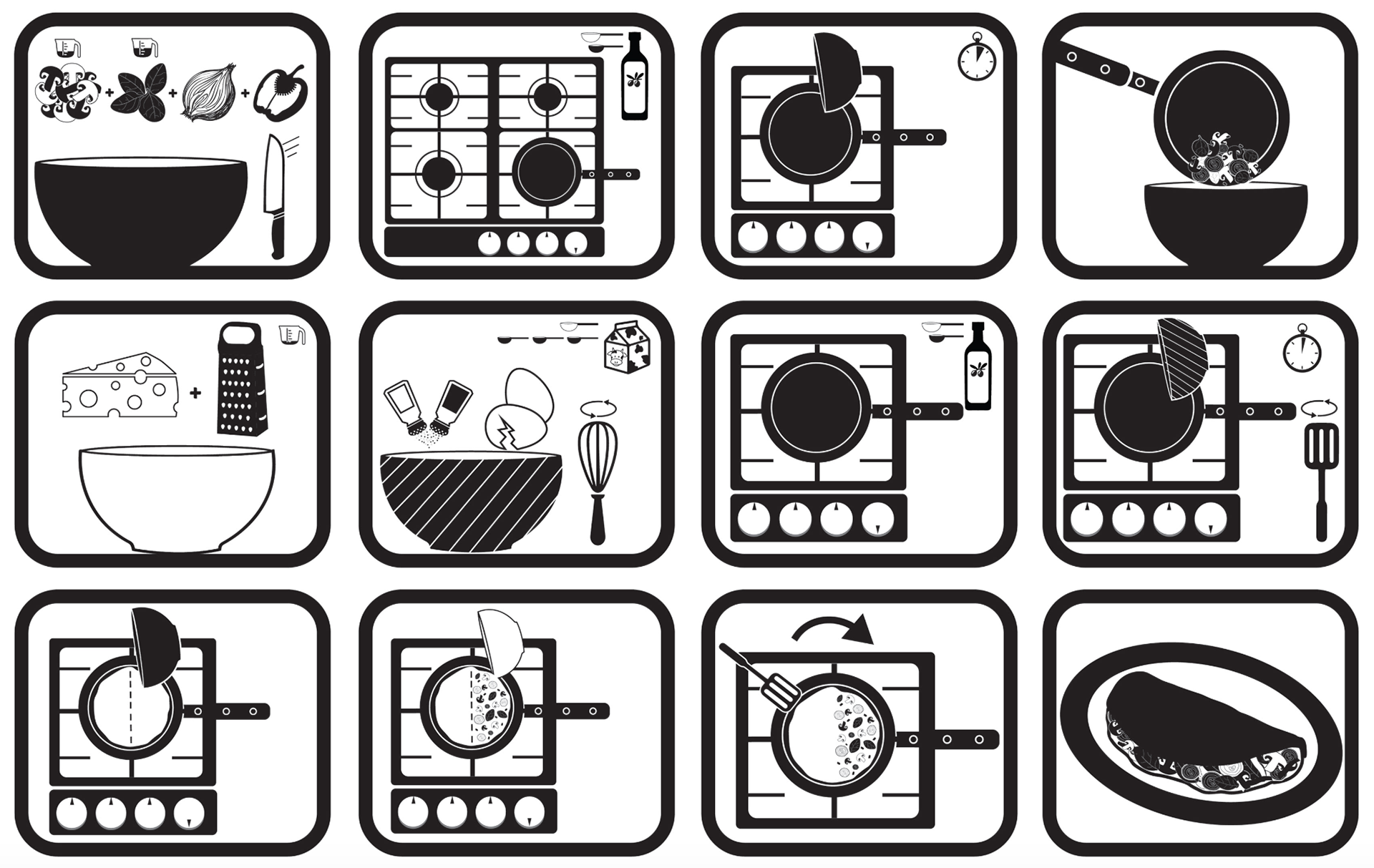 Mind mapping was a very important process of this project. Visually defining an object in many different ways at first and staying consistent with the style.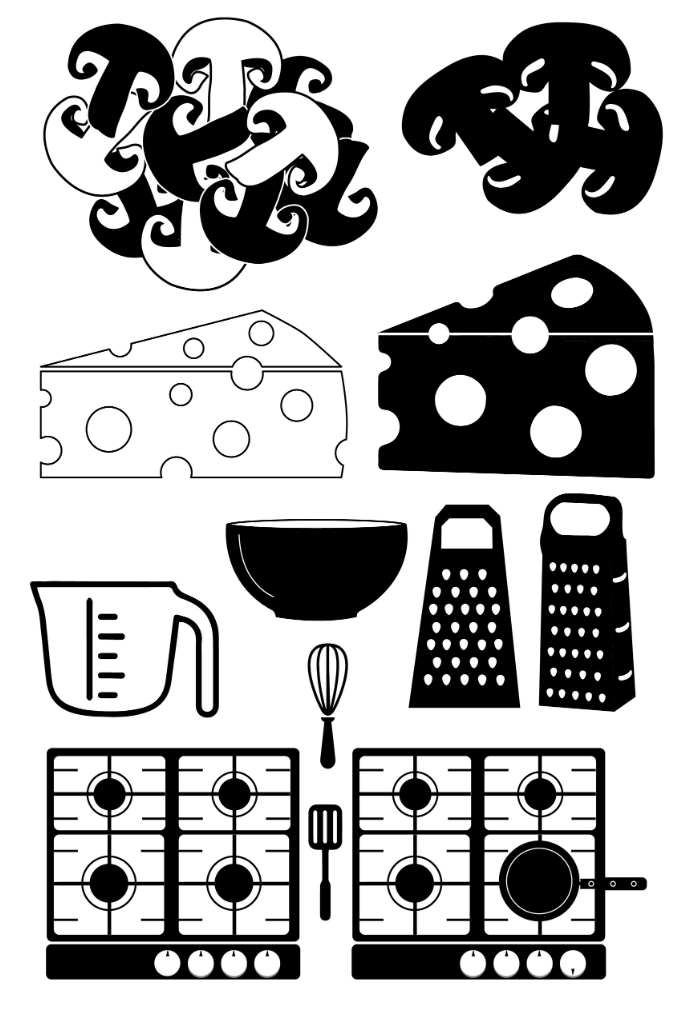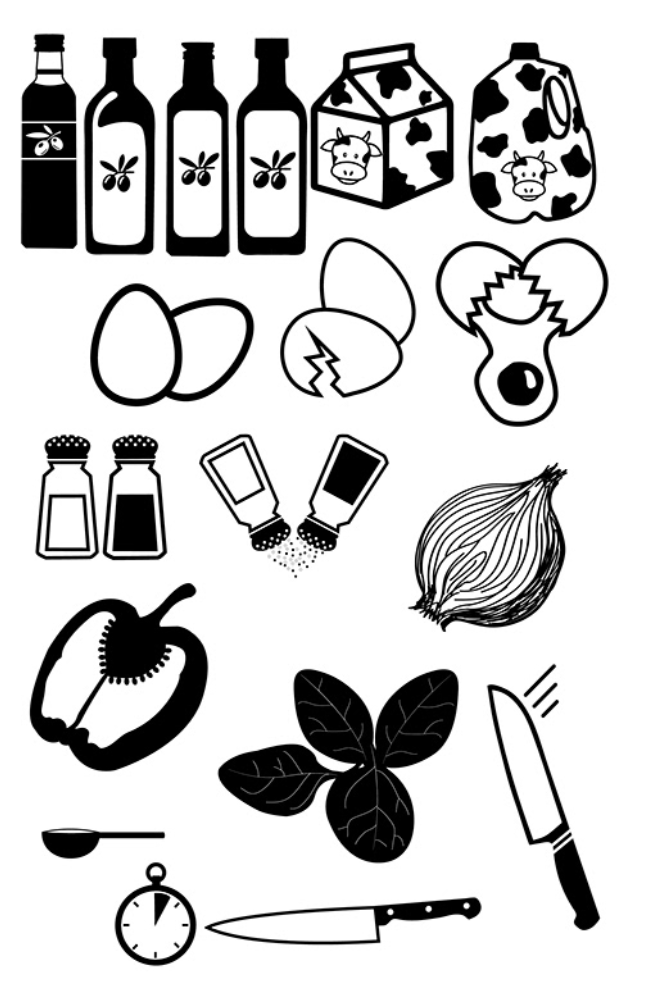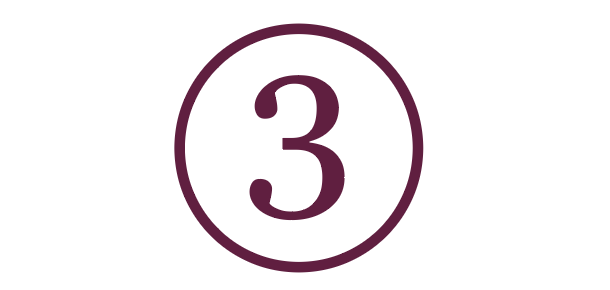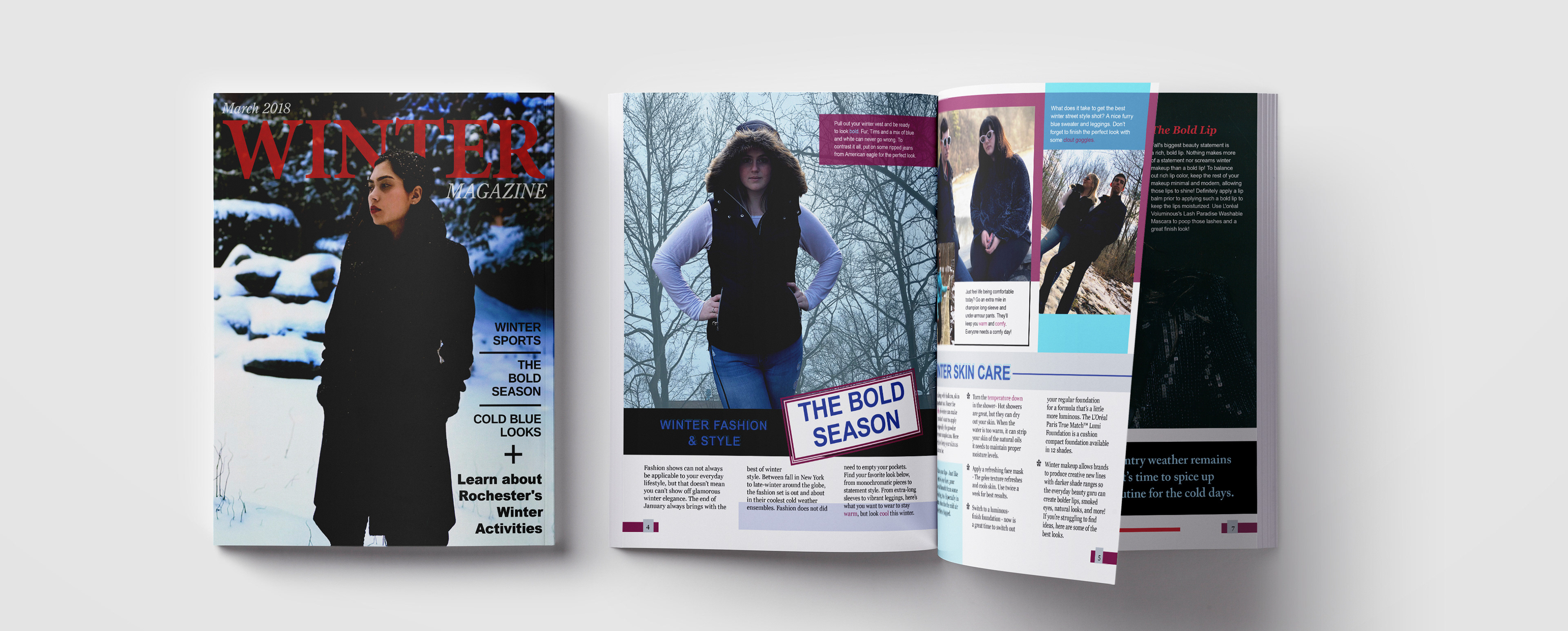 Create 8-page winter magazine with the topics on winter sports, winter style & fashion, winter makeup and winter blues. I learned the key variables of  job planning, implementation strategies, and decision making processes for print and e-media production workflow. At the end of the project, I delivered a reader-spread and a printer-spread.